Greenpeace activists crash Superman-shaped drone into French nuclear plant
Greenpeace activists flew a Superman-shaped drone into the no-fly zone around a French nuclear plant on Tuesday before crashing it against the building to highlight the facility's lack of security.
The drone, piloted by one of Greenpeace's activists, slammed into the tower in Bugey nuclear plant, about 20 miles from the eastern city of Lyon, the group said in a video.
"This action again highlights the extreme vulnerability of this type of buildings, which contain the highest amount of radioactivity in nuclear plants," Greenpeace said, according to Reuters.
The environmental group, which also crashed a tiny radio-controlled plane into the facility, said the aircrafts were harmless. They targeted the facility's spent-fuel pool building, which can hold the equivalent of several reactor cores in concrete pools outside the highly reinforced reactor building.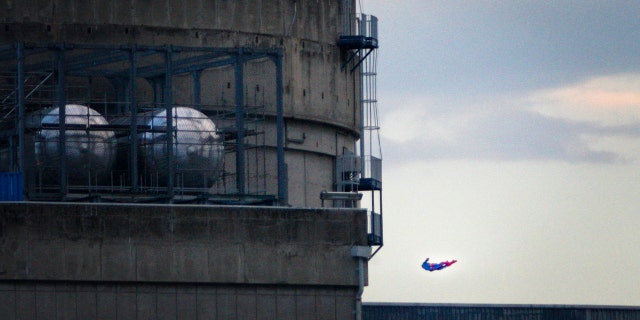 France generates about 75 percent of its electricity from nuclear power in 19 nuclear sites operated by the state-controlled EDF.
The EDF said two drones were intercepted by French police and that their presence "had no impact on the security of the installations."
EDF said it would file a police complaint against Greenpeace, Reuters reported.
The latest stunt follows a series of staged break-ins by Greenpeace activists in French nuclear plants. Last week, 19 activists were handed suspended sentences for breaking into another nuclear plant last November.
These stunts have sparked a parliament investigation into nuclear security, which is due to be presented on Thursday, Reuters reported.
The Associated Press contributed to this report.