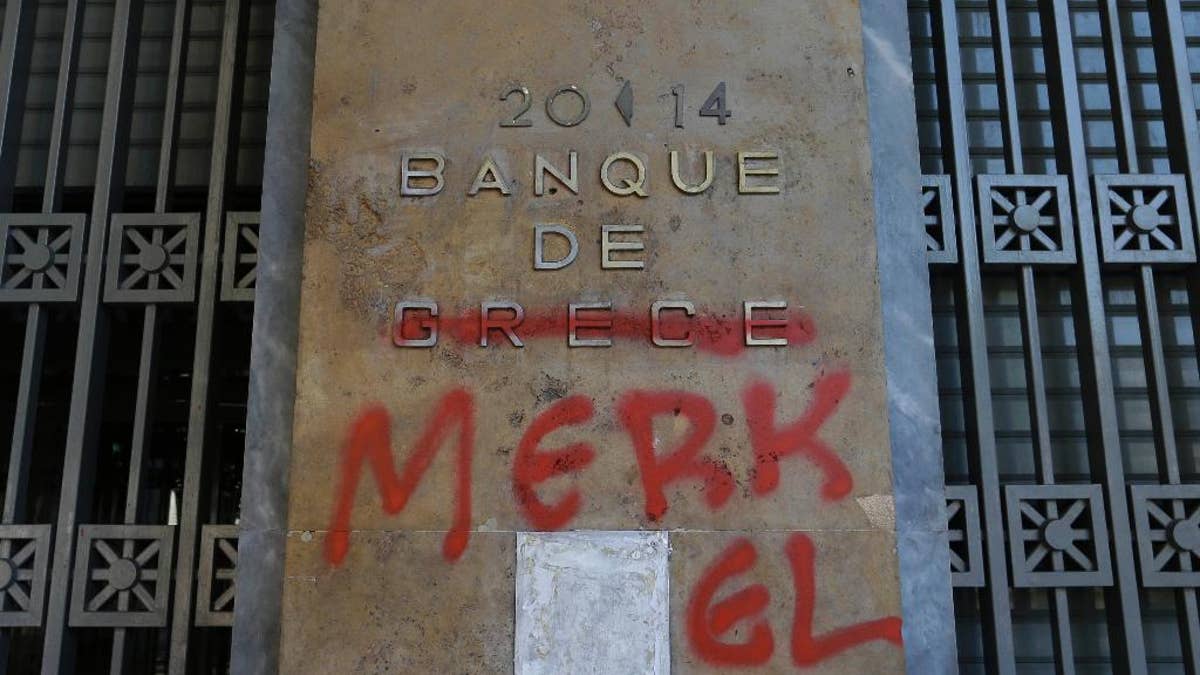 ATHENS, Greece – Nicky Zachary closed her family's shoe store shortly after opening it Monday — the few customers who had strolled in hadn't bought a thing.
But she was not discouraged — she thinks Greeks can struggle through hard times and are united in rejecting austerity after a landmark "no" vote in a nationwide referendum.
"My father opened this shop in 1965 and I don't want to close it," she said. "We can live with very little and we can live through difficult situations. And I think after the referendum, the Greek people are united in this situation. I don't want to lose the dream for a better Greece. I want to have hope for a better deal."
Across the country, Greek banks were still closed, access to cash is severely limited and it's not clear when or if a fresh bailout deal will be reached for the debt-wracked nation. Yet there was pride and defiance in Athens after a lopsided victory for the "no" forces who want the Greek government to reject the demands of European creditors for more austerity measures, including further cuts to pensions.
"Something happened last night with the Greek people," said George Papadokostakis, 34, owner of the Due coffee shop. "I'm very happy. We were in a dead-end situation (but) with the 'no' vote we believe there may be something better. I thought we were dead, now we have a small hope. So I feel good."
These good feelings do not mean that business — or life — is good. The bank closures, now in their second week, are having a devastating impact on commerce as shoppers dearly hold onto what cash they have except when they absolutely must make a purchase.
Zachary said she has taken in 100 euros ($110) in sales since the capital controls were imposed June 28. That's disastrous for a shop with a monthly 2,500 euro ($2,760) overhead for rent, taxes, utilities and other costs.
She's cut prices by 25 percent or more to lure customers, but it's not working.
Few people are buying shoes when it's not clear how they will get more cash. Cash machines are limited to dispensing 60 euros ($66) per customer each day and many Greeks are hoarding what cash they have against future shutdowns — or the chance that the banks might run out of cash altogether.