Greek Parliament chief throws out key central bank report, dresses down governor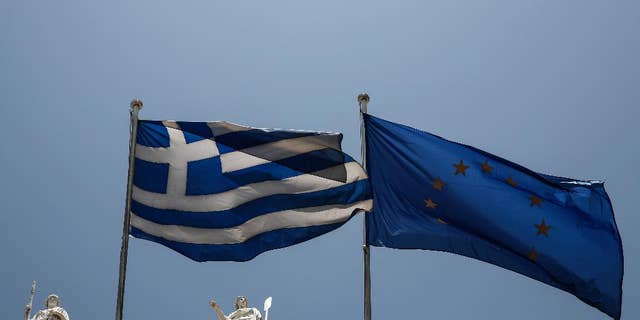 ATHENS, Greece – Greece's radical left top lawmaker has publicly dressed down the country's central bank governor, poured scorn on a key bank report and accused him of "undemocratically" trying to subvert Parliament.
Parliament Speaker Zoi Konstantopoulou on Wednesday received the Bank of Greece's annual monetary policy report, which bank governor Yiannis Stournaras customarily delivers to the house's elected head.
She then said she was "returning this document as unacceptable," taking issue with Stournaras' warning that if Greece can't soon strike a deal with its bailout creditors it faces default and a possible exit from the eurozone.
Main opposition party New Democracy described Konstantopoulou's comments as "ravings" that shame Parliament.
Konstantopoulou has caused controversy before. Among other things, she has banned police guards from using Parliament's toilets.