Greek government majority trimmed after winning confidence vote in parliament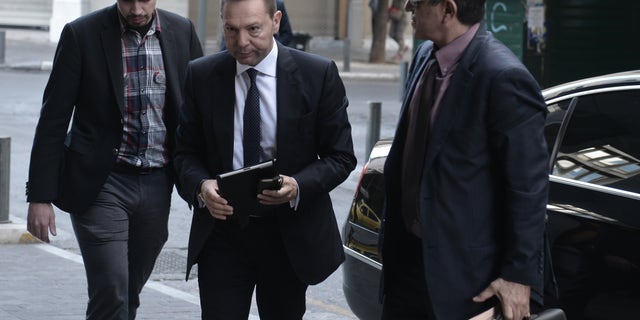 ATHENS, Greece – Greece's coalition government has seen its majority cut by one seat in parliament after winning a confidence vote called by the left-wing opposition.
Socialist deputy Theodora Tzakri was expelled from the party after refusing to back the 15-month-old government in the vote held in the 300-seat parliament early Monday.
Conservative Prime Minister Antonis Samaras saw his support cut to 154 deputies after Tzakri, a former deputy interior minister, was declared an independent.
The government is in talks with bailout inspectors to try and reach a deal on long-term spending cuts ahead of a Nov. 21 deadline for submitting the 2014 budget to parliament.