Greece evacuates an estimated 75,000 people to defuse WWII bomb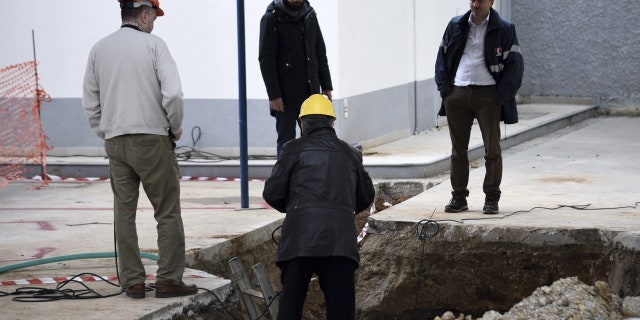 A massive evacuation began in Greece on Sunday allowing experts to defuse an unexploded World War II bomb.
An estimated 75,000 people are being evacuated in the Greek city of Thessaloniki.
The 500-pound bomb dropped during an air raid in the 1940s and was found in February during work to expand storage tanks under a gas station.
The three municipalities involved have declared a state of emergency. Nearly 1,000 police officials and 300 volunteers are helping out. Trains were halted and church services have been cancelled.
Thessaloniki's Deputy Governor Voula Patoulidou told The Associated Press "it's the first time something like this is happening in Greece."
Residents are being bused to schools, sports halls and cultural centers during the operation, which is expected to take around six hours.
The Associated Press contributed to this report.