Greece, creditors to resume talks in Athens, seek swift deal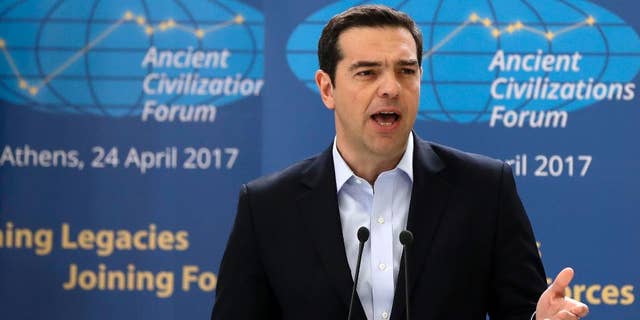 NEWYou can now listen to Fox News articles!
ATHENS, Greece – Representatives of Greece's international creditors are due in Athens to restart talks on further cutbacks required under the country's bailout deal.
A European Commission spokesman says that the officials are returning to Athens on Monday, and will aim to reach a preliminary deal "as soon as possible."
Margaritis Schinas said that the negotiations are expected to start Tuesday, and should last several days.
Greece has already agreed to further slash pensions in 2019, and drastically expand the tax base in 2020 by reducing the current tax-free threshold. The talks are expected to focus on the final details of these measures, which will be worth about 3.6 billion euros ($3.85 billion) combined.
Conclusion of the talks will clear the way for further negotiations on easing Greece's debt burden.