'Great advances' in French Alps murder probe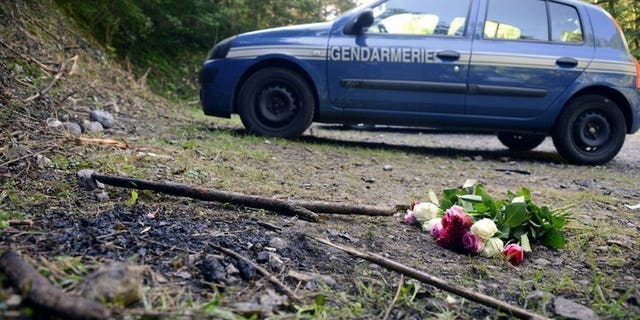 ANNECY, France (AFP) – French and British investigators said Friday they had made significant progress in a brutal quadruple murder in the French Alps a year ago and did not rule out a dispute over a substantial family inheritance as the motive.
"We have made great advances" in the investigation, said Eric Maillaud, the prosecutor of Annecy who is in charge of an investigation conducted jointly with British police.
Three members of the British-Iraqi al-Hilli family were brutally shot dead in their BMW station wagon on September 5, 2012 in a woodland car park close to the village of Chevaline in the hills above Lake Annecy.
A French cyclist Sylvain Moller was also found shot dead. A British cyclist who arrived there minutes later raised the alarm.
The two al-Hilli daughters, then aged four and seven, survived the attack in which 25 bullets were fired.
Both French and British investigators evoked the possibility of a family feud over a multi-million-dollar inheritance.
Maillaud told a press conference that the victim, Saad al-Hilli, and his brother Zaid, were locked in a bitter dispute over properties in Iraq and elsewhere.
"This is being followed up actively," he said, adding that the two brothers "initially worked together to regain their father's property" in Iraq but soon differences emerged.
He said the theories ranged from the possibility that Said al-Hilli was trying to get himself declared as the sole inheritor" of his father's fortune to his brother Zaid al-Hilli "stealing money from his father for a long time."
Maillaud said Zaid al-Hilli "has an interesting profile for the investigators."
In June Maillaud said investigators were trying to track the destination of calls made to Romania from Zaid al-Hilli's home phone in the weeks prior to the attack.
Shortly after that announcement, Zaid al-Hilli was arrested by British police and questioned on the basis of suspicion of conspiracy to murder. He was subsequently released without charge but remains under bail pending further enquiries.
British detective superintendent Nick May said: "Zaid al-Hilli is a nominated suspect. He has been arrested and we continue to make enquiries."
May said Zaid al-Hilli will answer police bail next month.
"There is a tremendous amount of work that needs to be done...several audios to be digested," May said. "There are other lines of enquiry."
Saad al-Hilli habitually recorded his phone conversations "which give us insight into his personality and that of his brother and other family members," according to Maillaud.
But Maillaud ruled out French cyclist Moller's involvement, repeating that he seemed to "be in the wrong place at the wrong time."