Government supporters attack Yemen protesters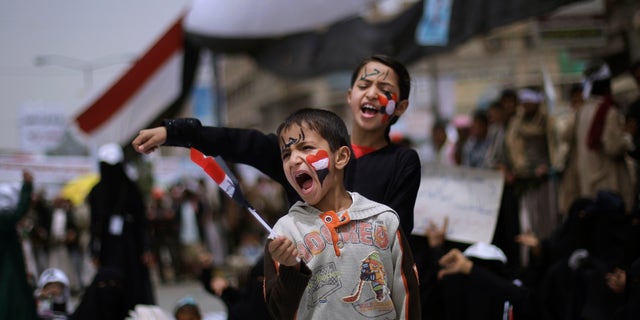 SANAA, Yemen – Witnesses say government supporters have attacked protesters camped out at a square in the Yemeni capital demanding the country's ruler of 32 years step down.
Mohammad al-Abahi, a doctor in charge of a makeshift hospital at the encampment, says eight people were injured in the attack. He says two sustained bullet wounds but were stable, while others had breathing difficulties from tear gas fired by police who tried to separate the two groups.
Yemen has been rocked by a month of daily street demonstrations set in motion by the tumult sweeping the Arab world.
The witnesses describe Thursday's attackers as "paid thugs" who hurled stones and opened fire at the anti-government protesters near Sanaa University. The witnesses spoke on condition of anonymity for fear of reprisals.