Google ordered to hand over data from Street View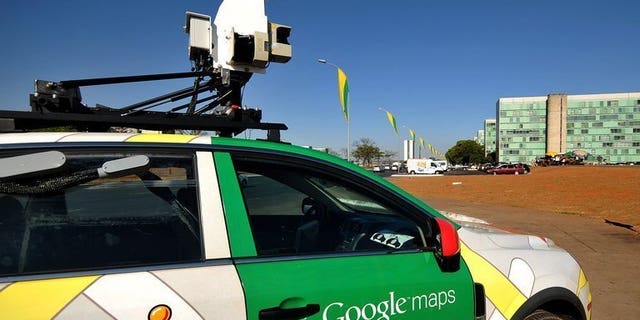 LONDON (AFP) – British authorities on Friday gave Internet giant Google 35 days to delete any remaining data "mistakenly collected" by its Street View cars when taking city snapshots for its map service.
The Information Commissioner's Office (ICO) has issued Google with an enforcement notice demanding that it destroy four discs containing information it obtained from unsecured wireless networks.
It did not impose a fine, but the ICO warned the US company that failure to comply with the legal order will be considered a criminal offence.
Specially-equipped Google vehicles took snapshots of city streets for the Street View function, which supplements its standard map service, but they also picked up data from unsecured WiFi networks.
Google had previously pledged to destroy all data collected in this manner, but it admitted last year that it had "accidentally" retained the additional discs.
Stephen Eckersley, ICO head of enforcement, said: "The early days of Google Street View should be seen as an example of what can go wrong if technology companies fail to understand how their products are using personal information."
The ICO believes the additional discs have been stored in "quarantine cages" and have not been accessed.
The ICO reopened its probe following a report by the US Federal Communications Commission that an engineer deliberately wrote the software to capture the information and shared his work with the entire Street View team.
Nick Pickles, director of privacy campaign group Big Brother Watch, said: "The basis of privacy law is that companies do not collect our information without our permission.
"This episode is worryingly close to severely undermining this principle and setting a precedent that companies can collect data illegally and not face any action if they promise to delete it later on."
A Google spokesman said: "We work hard to get privacy right at Google.
"But in this case we didn't, which is why we quickly tightened up our systems to address the issue. The project leaders never wanted this data and didn't use it or even look at it.
"We cooperated fully with the ICO throughout its investigation and having received its order this morning we are proceeding with our plan to delete the data."