Google Agrees To Take Down Satellite Image Of Murdered California Teen In Response To Father's Plea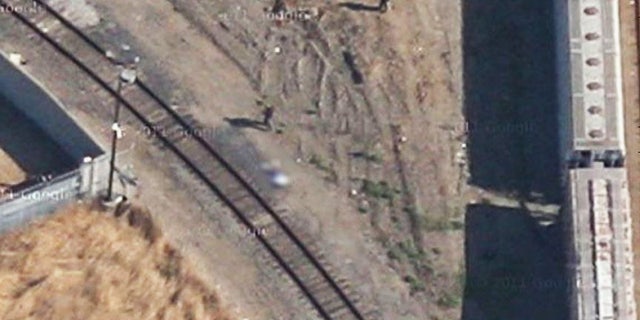 Google Maps said it is making a rare exception and will try to pull an image of a teenager whose lifeless body appears next to train tracks.
The father of 14-year-old Kevin Barrera had asked the company to take down the photo, apparently taken in 2009 shortly after Kevin was found shot to death next to the railroad tracks in Richmond, Calif.
Google Maps deals with a slew of requests to take down images – mostly by people who have privacy concerns about images of their property or business taken by aerial cameras. Google usually fights those requests legally and wins. The company said its technology automatically blurs license plates and people's faces
But this time, the company seemed to sympathize with Jose Barrera, who said he was shocked and hurt after finding the image of his dead son on the Internet.
"Our hearts go out to the family of this young boy. Since the media first contacted us about the image, we've been looking at different technical solutions," Brian McClendon, the vice president of Google Maps, told Bay Area TV station KTVU in an emailed statement.
"Google has never accelerated the replacement of updated satellite imagery from our maps before, but given the circumstances we wanted to make an exception in this case," McClendon said.
Barrera, who had not filed a lawsuit, pleaded with the company to take down the image, which shows police officers milling about in a barren, dirt road next to Kevin's body. He told KTVU there was no reason the image should continue to be visible on the Internet.
"What's the point, so people can see pictures of my dead son?" he told the station. "It's been really painful for the family."
Police believe Kevin was killed in the same spot the night before his body was found, said Richmond police Sgt. Nicole Abetkov. Investigators have not established a motive for the slaying or identified any suspects.
Google said most of its overhead images are about one to three years old, although it tries to update them regularly.
McClendon told the company they would try to replace the image within a week.
The Associated Press contributed to this report.
Follow us on twitter.com/foxnewslatino
Like us at facebook.com/foxnewslatino