Giaccherini one of the best: Sunderland manager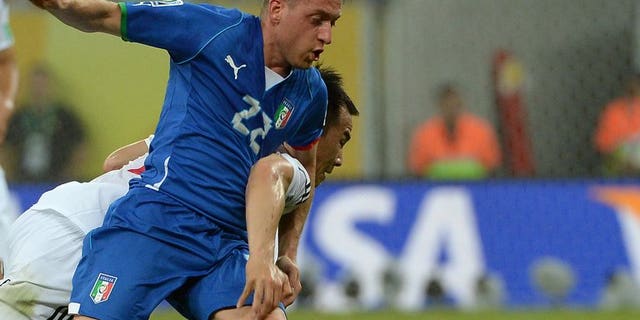 HONG KONG (AFP) – Sunderland manager Paolo Di Canio has lavished praise on new signing Emanuele Giaccherini, calling him one of the best players in Europe.
The Italian international, who can play as a wing-back, winger, deep-lying forward or attacking midfielder, moved to Sunderland last week from Juventus for 6.5 million pounds (7.5 million euros, $10 million).
Speaking ahead of the 28-year-old's likely debut, against Spurs on Wednesday in Hong Kong, fellow Italian Di Canio said: "In my opinion he's one of the best players in Europe to suit my system.
"There are not many wingers with his intelligence or ability to interpret the role," Di Canio, who has overseen a major overhaul of the Sunderland squad, told the club's official website.
"The way he moves around the pitch and the space he creates for his team-mates and his overall ability to read games - he's one of the top players."
Di Canio, who took over near the end of last season and kept Sunderland in the Premier League, hopes that Giaccherini will get the fans on their feet.
"He was one of the best players in the Confederations Cup and he's a regular in the national team," said the Sunderland boss.
"He's a very good player; he's further behind his team-mates in terms of fitness because he finished late at the Confederations Cup.
"I'm sure the fans are going to enjoy what they see from him because he is a good player."
Sunderland, in Hong Kong for the Barclays Asia Trophy, start their league campaign at home to Fulham on August 17.