Ghana says it will release Argentine ship held since October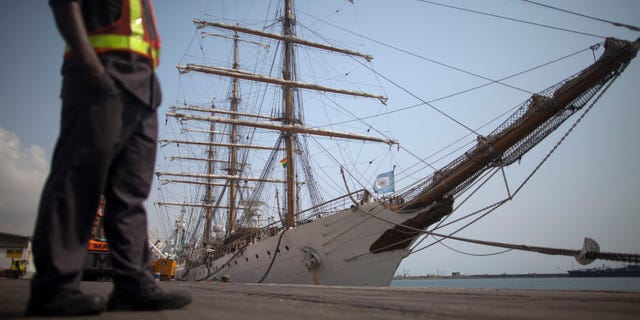 ACCRA, Ghana – Ghana's government says it will comply with a United Nations court order to release an Argentine naval ship that's been held since October.
Deputy Information Minister Sam Okudzeto-Ablakwa said the government "has decided to fully comply with the decision of the court." He spoke to radio station Joy FM.
Ghana's Attorney General Benjamin Kunbuor said on a radio broadcast Tuesday that the Supreme Court must reverse a lower court ruling to impound the ship before the Argentine vessel could be released.
The U.N. International Tribunal for the Law of the Sea on Saturday ordered Ghana to release the ship.
The ARA Libertad training ship was impounded Oct. 2 at Tema port at the behest of private creditors as collateral for unpaid bonds dating from Argentina's economic crisis a decade ago.