Germany's smallest state, Bremen, holds election expected to prolong center-left dominance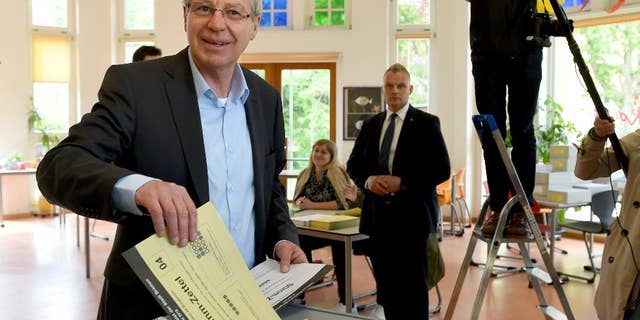 BERLIN – Germany's smallest state, Bremen, is voting in an election that is expected to prolong the dominance there of the country's main center-left party.
Bremen has been led by the center-left Social Democrats since the 1940s and polls point to a majority for popular Mayor Jens Boehrnsen's current coalition with the Greens in the regional legislature.
About 500,000 people are eligible to vote on Sunday in Bremen, which is financially weak and has an unemployment rate of 11.1 percent — currently the highest of any German state.
The two-year-old Alternative for Germany party, which advocates an end to the euro in its current form and talks tough on immigration, is hoping to enter its fifth state legislature but its prospects look uncertain.