Germany's Merkel to address NGO law, steel on China visit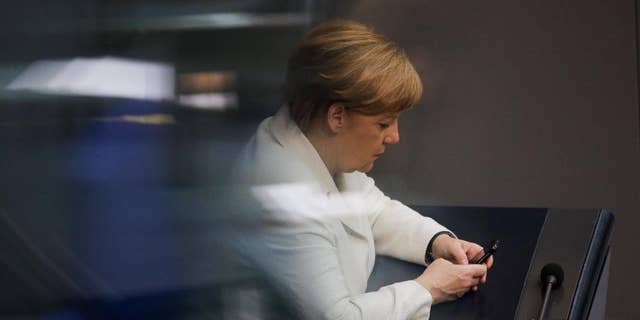 NEWYou can now listen to Fox News articles!
BERLIN – German Chancellor Angela Merkel says she will raise concerns over a new Chinese law on nongovernmental organizations and over steel production during an upcoming visit to China.
Merkel is due in Beijing Sunday for her ninth visit to China. She said in her weekly video message Saturday that she will call for the work of political foundations and other groups "not to be too negatively influenced" by the new law.
The legislation taking effect next year puts foreign NGOs under direct police supervision and requires them to state where their money comes from and how it is spent.
Merkel said she also will raise the issue of China's massive steel production "because it is currently a difficult situation for all European (Union) member states."