Germany's highest peak gets new record-breaking cable car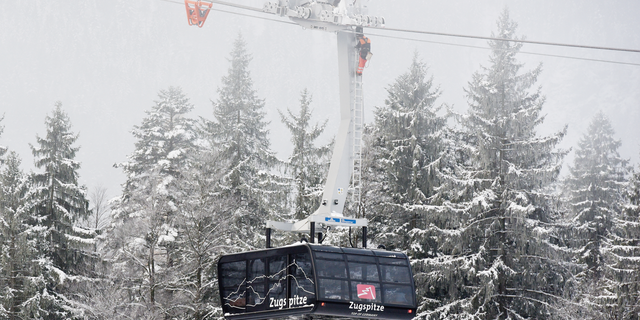 NEWYou can now listen to Fox News articles!
BERLIN – A new cable car is beginning service at Germany's highest peak, with VIPs getting to enjoy the first ascent Thursday.
The cable car to the Zugspitze mountain is being billed as a world-record-breaking work of German engineering, featuring the biggest altitude difference between the base and summit station and the greatest distance between the summit and the only support pillar.
The 50-million-euro ($59-million) installation replaces a cable car from 1963 that could take 240 tourists an hour to the 2,962-meter (9,718-foot) Alpine peak. The new cable car can manage more than twice as many passengers.
Munich's Archbishop Cardinal Reinhard Marx and the Protestant Bishop for Munich and Upper Bavaria, Susanne Breit-Kessler, will bless the cable car before its first official trip.
___
Construction video (in German): https://www.youtube.com/watch?v=Zt6pruweDjk