Germany Races to Track Pair of Bombers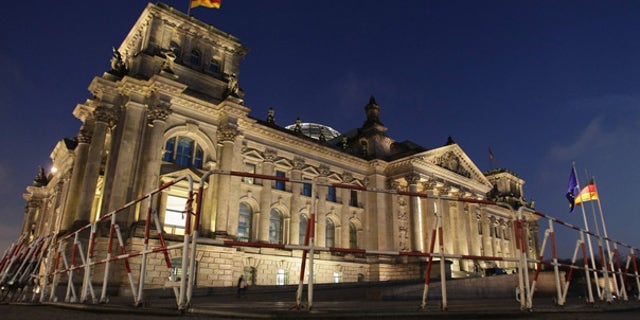 NEWYou can now listen to Fox News articles!
BERLIN—Germany is bracing for possible terrorist attacks amid growing signs that Islamic extremists are preparing at least one assault somewhere in the country in the coming weeks, possibly in the capital, Berlin.
Authorities in Berlin are racing to track two suspected suicide bombers believed to be planning to strike a prominent location, according to a person familiar with the investigation. Police are combing through travel and visa records and scrutinizing arrivals from the Mideast and South Asia as they hunt the pair, this person said.
Meanwhile, a second group of terrorists, is reported to be planning to travel to Germany in the coming weeks to launch a small-arms attack on one or more urban centers in the next three months, according to an official familiar with the matter.
The threats have unnerved many Germans after government officials played down similar warnings from U.S. intelligence in recent months. Concerns of an imminent attack prompted a rare public warning Wednesday by Germany's interior ministry that terrorists plan to strike one or more crowded public locations in major German cities by the end of this month.
The warnings have put a damper on planned holiday festivities. Cities across Germany have begun opening their traditional Christmas markets, but many citizens are worried the fairs offer terrorists key targets.
Chancellor Angela Merkel urged her countrymen to remain calm in the face of the threats. Speaking to media during a summit of North Atlantic Treaty Organization leaders in Lisbon over the weekend, she said German security officials are "doing everything" possible to protect people in Germany.
Authorities believe the two prospective suicide bombers they are searching for in Berlin arrived in the German capital about six weeks ago from the Waziristan region of Pakistan, according to a person familiar with the investigation. The suspects are trying to avoid detection by wearing Western clothes, avoiding mosques and changing their hideouts regularly, according the people. Authorities believe the two men are waiting for a shipment of bomb detonators that may be transported from Turkey to Berlin by unwitting friends or relatives.