Germany pays tribute to ex-President Weizsaecker, who called WWII surrender a 'liberation'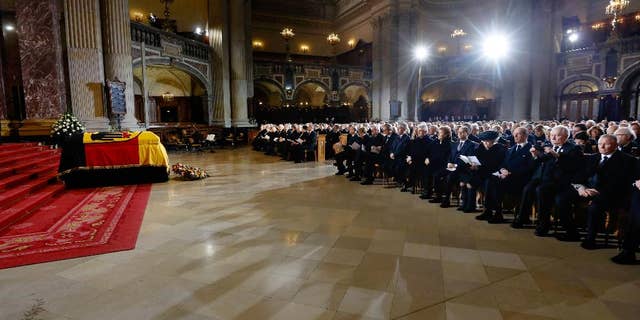 BERLIN – Germany has said farewell at a state funeral to ex-President Richard von Weizsaecker, remembered for declaring the World War II surrender a "day of liberation" for his country as he urged it to confront the Nazi past.
Chancellor Angela Merkel and ministers packed into Berlin's Protestant cathedral along with foreign dignitaries including former Polish President Lech Walesa to pay tribute to Weizsaecker, who died last month at age 94.
Weiszaecker was head of state from 1984-1994, a period spanning German reunification. His 1985 speech marking the 40th anniversary of Nazi Germany's surrender, which he said "freed us all from the system of National Socialist tyranny," cemented his reputation.
President Joachim Gauck said Weizsaecker "said what everyone should have known in 1985, but still not everyone wanted to know in 1985."