Germany: Merkel's challenger questions NATO 2 percent target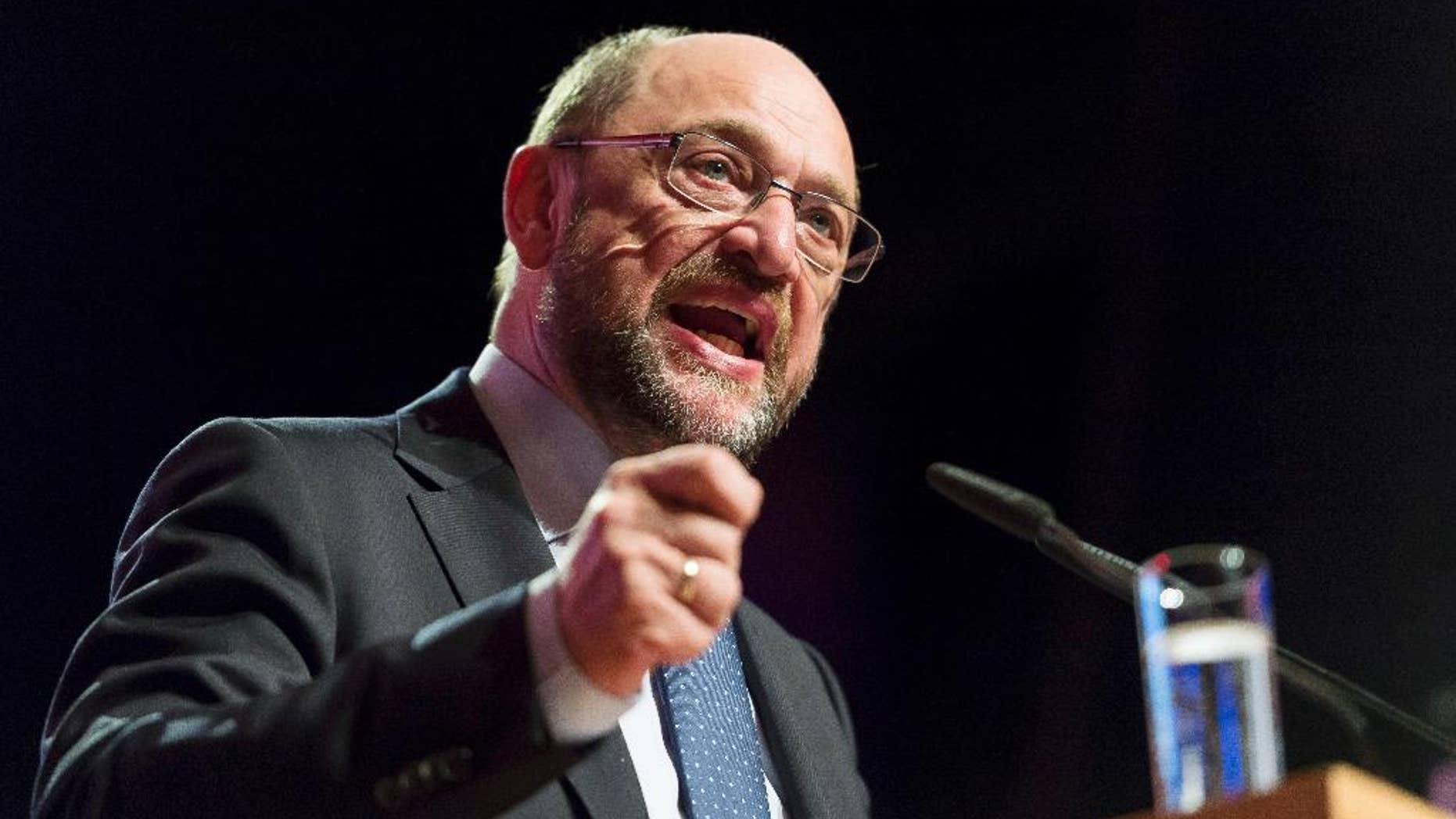 BERLIN – Chancellor Angela Merkel's center-left challenger is promising that Germany would be a "strong and reliable" NATO member under his leadership, but again questioned the aim of dedicating 2 percent of gross domestic product to defense spending.
The new U.S. administration has stepped up pressure on NATO allies to reach 2 percent. Germany is one of many countries falling short, with the figure currently at 1.23 percent.
Martin Schulz, who hopes to oust Merkel in a September election, and his Social Democrats have questioned whether NATO ever agreed to a firm 2 percent target, pointing to a 2014 summit declaration that said allies "aim to move toward the 2 percent guideline within a decade."
Schulz told foreign reporters Monday that "what we need is not an arms race but disarmament initiatives."