Germany expects higher tax take, cautious on spending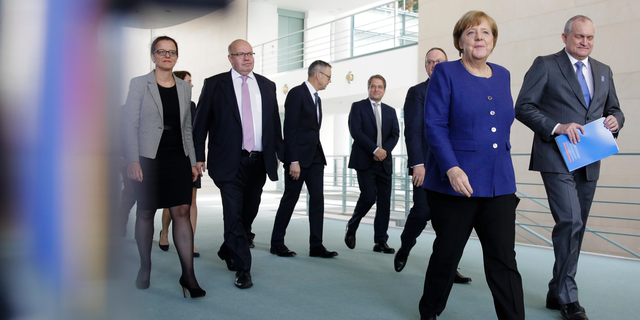 BERLIN – The German government has increased its forecast for tax income over the next four years amid healthy economic growth, but the interim finance minister is cautioning that the next administration won't have unlimited room to spend more.
A twice-yearly tax forecast released Thursday predicted a total tax take this year of 734.2 billion euros ($851.3 billion), followed by 764.3 billion euros next year. That's a bit higher than May's forecast.
Peter Altmaier, the acting finance minister, said the federal government's tax income over the next four years is expected to be about 15 billion euros higher than previously thought. But he said that "the room for maneuver remains limited."
Chancellor Angela Merkel is in negotiations to form a new governing coalition after Germany's September election.