Germany detains six Syrian asylum-seekers suspected of planning terror attack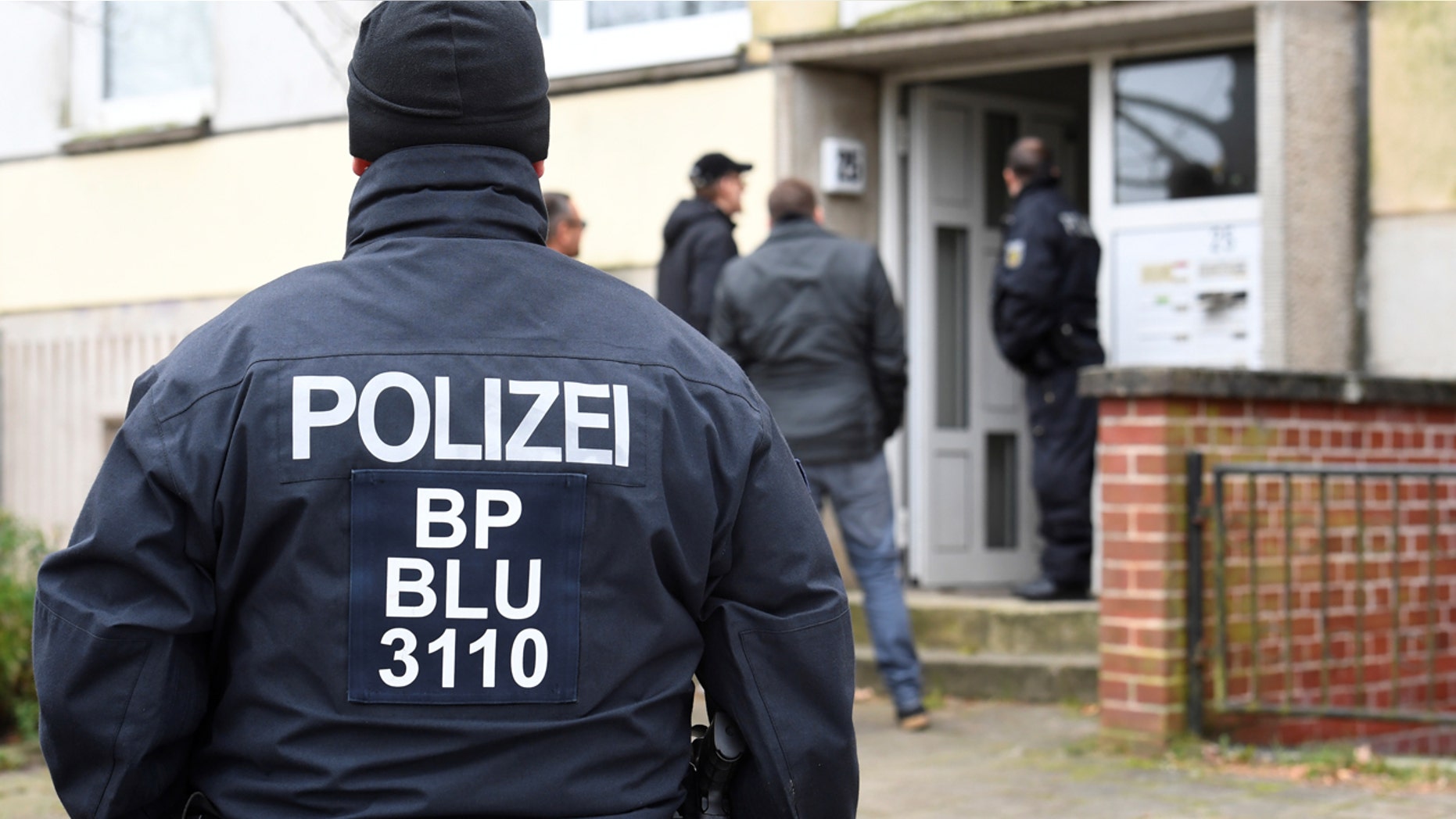 Six Syrian men who came to Germany as asylum-seekers were detained Tuesday after they were suspected of planning an attack using weapons or explosives on behalf of ISIS, officials said.
The general prosecutors office in Frankfurt said in a statement around 500 officers searched eight apartments in the cities of Kassel, Hannover, Essen and Leipzig, according to Reuters.
The six suspects were identified as Syrian citizens aged between 20 and 28 who arrived in Germany as asylum-seekers between December 2014 and September 2015.
Their names were withheld as is customary in Germany.
TIMELINE OF RECENT TERROR ATTACKS AGAINST THE WEST
The men, who are allegedly members of ISIS, are accused of "having prepared an attack with weapons and explosives on a public target in Germany," according to prosecutors.
Officials refused to give further details, citing the ongoing investigation, but said the men had not yet finished preparing their attack.
Earlier this month, a 19-year-old Syrian man was detained on suspicion of planning a bomb attack.
TIMELINE OF RECENT VEHICLE ATTACKS IN US, EUROPE
The raids came a month before the first anniversary of the truck attack on a Christmas market in Berlin, where a Tunisian asylum-seeker killed 12 people. The attack has spurred authorities across Germany to install concrete blocks around similar Christmas markets before this holiday season gets underway.
The Associated Press contributed to this report.