Germany bus crash: 18 people dead in fiery wreck, police say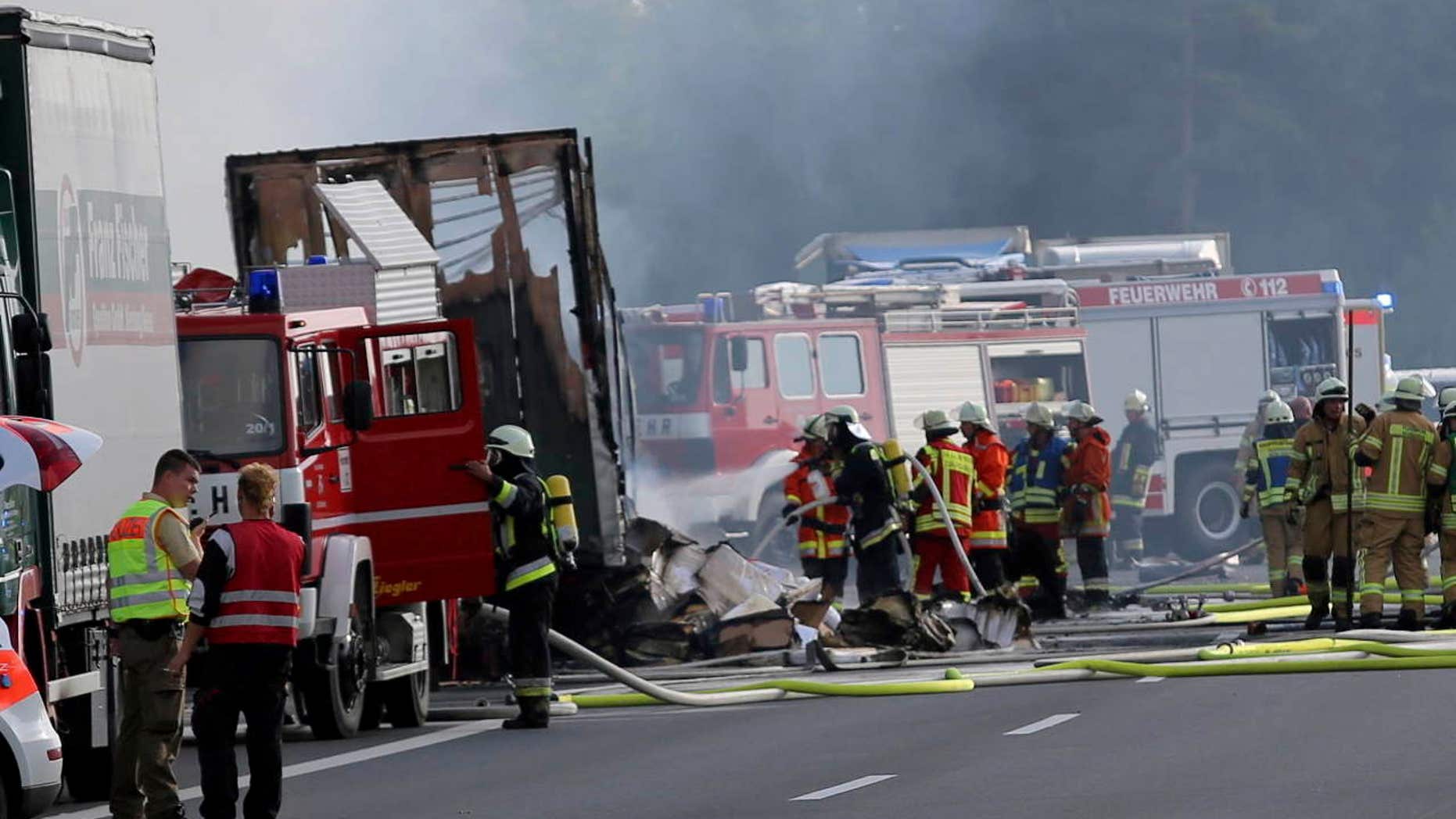 Bavarian police confirmed 18 people died Monday in a fiery bus crash, which also wounded nearly 30 others.
The coach bus carrying 46 people slammed into a truck on a highway in Germany, bursting into flames, police said. Earlier, police said the 18 people were "believed to have died on the burning bus."
The bus rear-ended the truck at the end of a traffic jam on the A9 highway in Muenchberg in Bavaria about 7 a.m. local time, Bavarian police said. The coach bus had two drivers and 46 people on board.
Authorities said forensic specialists were being brought in from Germany's federal police office to remove and identify the bodies from the charred vehicle.
Local Oberfranken police tweeted that the travel group came from Saxony in eastern Germany and that a phone number had been activated to provide family members with information.
German news channel n-tv showed images of the bus which was burned down to a black, smoking skeleton.
Several helicopters and ambulances were on the scene to rescue the injured and the A9 highway was closed in both directions because of the accident.
Brandenstein said the bus crashed into the truck at the end of a traffic jam. She had no information immediately about what happened to the truck driver. She said she had no information about who was on the bus.
The Associated Press contributed to this report.