Germany: building workers killed in bridge scaffold collapse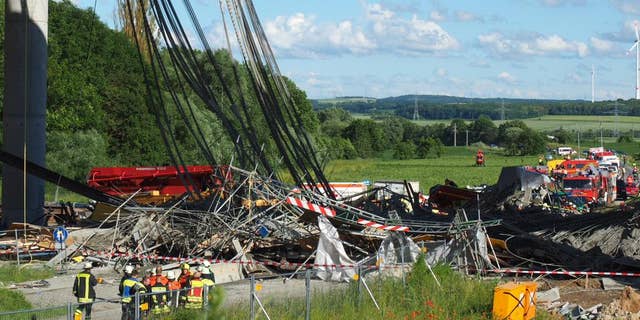 NEWYou can now listen to Fox News articles!
BERLIN – Police say scaffolding has collapsed on a highway bridge that was under construction in southern Germany, killing several workers.
The accident took place Wednesday near Werneck in northern Bavaria, news agency dpa reported. It said that police did not give a specific number of casualties.