Germanwings crash: Two Colombians reportedly among the victims of French Alps tragedy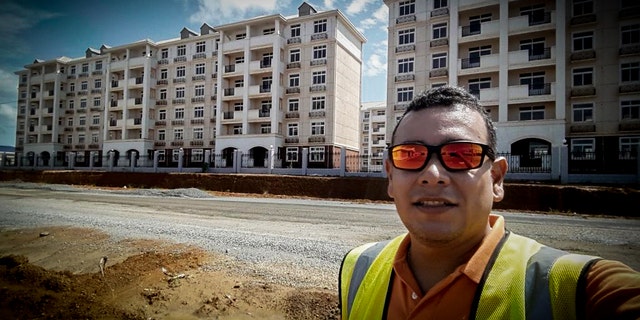 Two Colombian nationals are among the 150 people killed onboard the Germanwings Airbus A320 that crashed Tuesday morning in the French Alps, Colombian media is reporting.
According to newspapers El Tiempo and El Colombiano, economist Maria del Pilar Tejada, 33, was aboard the plane making its way from Barcelona to the German city of Dusseldorf. Her husband Carlos Andres Suarez confirmed the news to Caracol Radio. He said she was traveling back to Germany, where she was completing her doctorate, after visiting him in the Spanish city.
Her family in Colombia has reportedly been notified of her death, though authorities have yet confirm to it, according to El Colombiano.
The other Colombian victim was architect Luis Eduardo Medrano Aragon, 36, who worked in Africa and was traveling through Europe, University Foundation of Popayan (FUP) confirmed.
The foundation, which is Colombian-based, said Medrano had worked in Equatorial Guinea since 2009 at Atland Global GE, the fifth largest auditing and consulting firms in the African country.
"FUP joins in prayer and extends the message of solidarity to his family and friends, who are going through this difficult time," the foundation said in a statement on its website.
The Germanwings slammed into a remote section of the French Alps, sounding like an avalanche as it scattered pulverized debris across a rocky mountain and down its steep ravines. All aboard were assumed killed.
The pilots sent out no distress call and had lost radio contact with their control center, France's aviation authority said, deepening the mystery over the A320's mid-flight crash after a surprise 8-minute descent.
"The site is a picture of horror. The grief of the families and friends is immeasurable. We must now stand together. We are united in our great grief," German Foreign Minister Frank-Walter Steinmeier said in a statement after being flown over the crash scene and briefed by French authorities.
As helicopters were deployed to reach the crash site, German Chancellor Angela Merkel urged reporters not to speculate on the cause.
"We still don't know much beyond the bare information on the flight, and there should be no speculation on the cause of the crash," she said in Berlin. "All that will be investigated thoroughly."
Lufthansa Vice President Heike Birlenbach told reporters in Barcelona that for now "we say it is an accident."
In Washington, the White House said American officials were in contact with their French, Spanish and German counterparts.
"There is no indication of a nexus to terrorism at this time," said U.S. National Security Council spokeswoman Bernadette Meehan.
Photos of the crash site showed scattered white flecks across a stony mountain and several larger airplane body sections with windows. French officials said a helicopter crew that landed briefly in the area saw no signs of life.
"Everything is pulverized. The largest pieces of debris are the size of a small car. No one can access the site from the ground," Gilbert Sauvan, president of the general council, Alpes-de-Haute-Provence, told The Associated Press.
Germanwings is low-cost carrier owned by Lufthansa, Germany's biggest airline, and serves mostly European destinations. Tuesday's crash was its first involving passenger deaths since it began operating in 2002. The Germanwings logo, normally maroon and yellow, was blacked out on its Twitter feed.
Germanwings said Flight 9525 carried 144 passengers, including two babies, and six crew members. Officials believe 67 Germans were on board, including the 16 high school students from Haltern and two opera singers.
Barcelona's Gran Teatre del Liceu says German contralto Maria Radner was aboard the crashed plane along with her husband and baby. The opera house in Duesseldorf said bass baritone Oleg Bryjak, was also on the plane.
The Associated Press contributed to this report.
Like us on Facebook
Follow us on Twitter & Instagram