German vice chancellor: EU should target Russian oligarchs as it raises pressure over Ukraine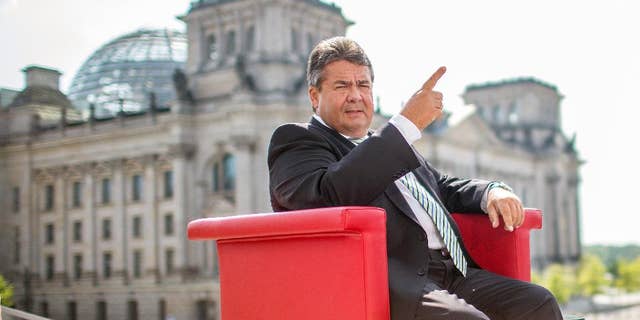 NEWYou can now listen to Fox News articles!
BERLIN – Germany's vice chancellor says Europe should take aim at rich businesspeople who support Russia's government as it increases pressure on Moscow over its actions in Ukraine.
Sigmar Gabriel, who is also Germany's economy minister, told ARD television Sunday that measures should target "those on whose shoulders the Russian government stands: the oligarchs, the billionaires." He argued that their accounts should be frozen if they are "hidden in a Cypriot bank, a Maltese one or elsewhere."
European Union foreign ministers have ordered the preparation of stepped-up sanctions. But measures in the defense sector would likely only target future deals, with France defending a contract to sell two helicopter carriers.
Gabriel criticized that. He said: "I find it a slightly difficult compromise to say this is only possible for the future."