German police probe whether woman faked link to crash victim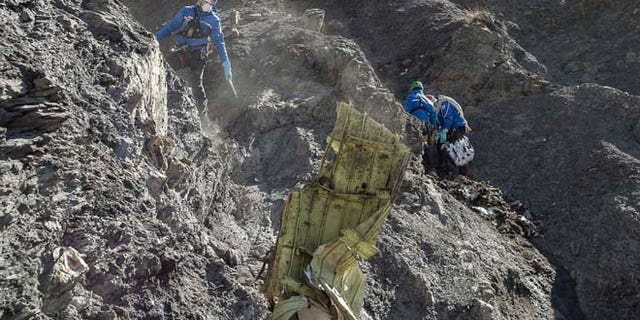 BERLIN – German police said Thursday they are looking into whether a woman fraudulently claimed to be a relative of a victim of last month's Germanwings crash to get free flights to southern France.
Germanwings parent Lufthansa organized special flights for victims' relatives after the March 24 crash in the French Alps, which killed all 150 people on board.
The Halterner Zeitung newspaper, based in the town of Haltern, which lost 16 high school students and two teachers, reported that a woman from western Germany flew to the region twice at Lufthansa's expense after falsely claiming to be a cousin of one of the teachers.
Markus Tewes, a police spokesman in the town of Hoexter, said police are investigating possible fraud and the woman will be questioned after Lufthansa took the case to authorities.
The airline said it's looking into what appears to be a "regrettable isolated case," but didn't give details.
At the crash site itself, Germanwings and Lufthansa now have responsibility for organizing the removal of the wreckage and clearing up any environmental damage, Lufthansa spokesman Boris Ogursky said.
They will work with local authorities to draw up an environmental report and analyze soil samples to determine what needs to be done to repair damage, for example caused by aircraft fuel, he said.
Work at the site could take between six and 18 months to complete, Ogursky added. He had no comment on the potential costs.
Investigators believe the Airbus A320's co-pilot, Andreas Lubitz, deliberately crashed the plane during a flight from Barcelona to Duesseldorf.