German Police Find Body of Banker's Kidnapped Wife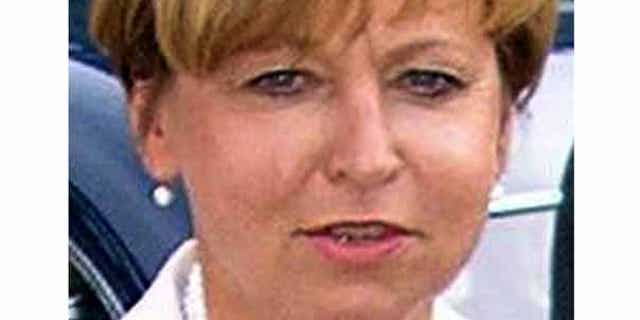 BERLIN -- Police in southwestern Germany have found the body of a banker's wife who had been missing since being kidnapped more than three weeks ago, an official said Friday.
An autopsy of a woman's body with stab wounds found a day earlier led police to conclude they have found the body of Maria Boegerl, local police chief Volker Lueck told journalists in the city of Heidenheim.
Boegerl was seized from her home in Heidenheim on May 12. The kidnapper then contacted the 54-year-old woman's husband, Thomas, an executive with a local bank, and demanded a ransom of $368,000, Lueck said.
Her husband placed the ransom money at the side of a highway -- an hour later than asked for due to logistical problems -- but it was never picked up, Lueck said.
Boegerl was able to briefly speak with her husband then, telling him that her life was in danger, according to police. That was the last time anyone heard from either Boegerl or her kidnapper.
The family offered a $61,000 reward for any information that could have led to the victim's release. Boegerl also appeared on television, alongside his two children, passionately appealing for his wife's release.
Despite an expansive search effort, police only found Maria Boegerl's car and her cell phone in the days following her kidnapping.
Police said someone walking in the woods found the body on Thursday, covered with branches, some 3,000 feet away from where the ransom money had been placed. Police had searched the same area and it was unclear how long exactly the body had been there.
It must have already been lying there "for a longer time," prosecutor Christof Lehr said at a news conference. Lueck added that she could have been stabbed to death on the day of her kidnapping.
Police hasn't publicly identified any suspects yet, but issued a search appeal for a hitchhiker who had been seen in the area near Heidenheim on May 12. He is wanted as a witness.
Lueck said police assumes the perpetrator is a local because he spoke with a southwestern accent during his only phone call to the family.
Boegerl's husband manages a local public banking group, Kreissparkasse Heidenheim, which has 34 branches, according to its website.