German investigators check further claim for Dortmund attack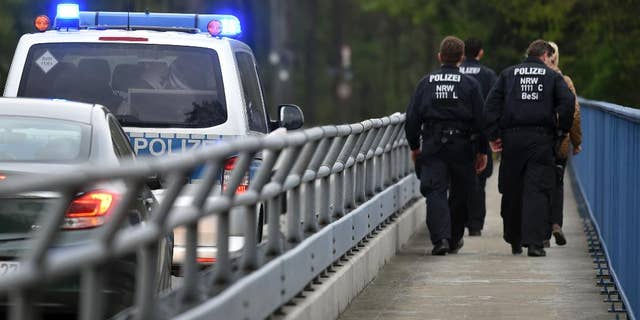 NEWYou can now listen to Fox News articles!
BERLIN – German investigators are examining a third possible claim of responsibility for the attack on Borussia Dortmund's team bus, this one containing far-right rhetoric.
Berlin's Tagesspiegel daily reported in its Saturday edition that it received an email Thursday evening in which the anonymous author mentions Adolf Hitler, rails against "multiculturalism" and says the Dortmund attack was a "final warning." Federal prosecutors confirmed that they received the mail from the newspaper.
Three explosions shattered a window on Dortmund's bus Tuesday. A player and a police officer were wounded.
Three copies of a note containing Islamic extremist rhetoric were found at the scene, but officials have raised the possibility it might be a red herring. Prosecutors have questioned the credibility of another claim posted online, suggesting a left-wing extremist motive.