German hospital: Tymoshenko in less pain after week of treatment, no decision yet on operation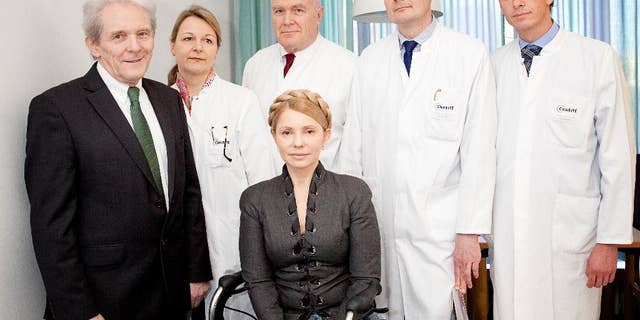 BERLIN – The German hospital treating Yulia Tymoshenko says the former Ukrainian prime minister is in significantly less pain after nearly a week of treatment for three slipped discs she suffered while imprisoned.
Berlin's Charite hospital said in a statement Friday that Tymoshenko is very satisfied with the outcome so far of what it called "conservative" treatment. It isn't yet clear whether the 53-year-old will require an operation; the hospital said a decision will be made in the coming days.
Tymoshenko was imprisoned on what Western governments considered politically motivated charges of corruption, and was freed last month after pro-Russian President Viktor Yanukovych fled Ukraine. She arrived in Berlin on March 7.
Tymoshenko holds no post in Ukraine's new government but is believed to wield behind-the-scenes influence.