German foreign minister will try to broker dialogue between Ukraine government, rebels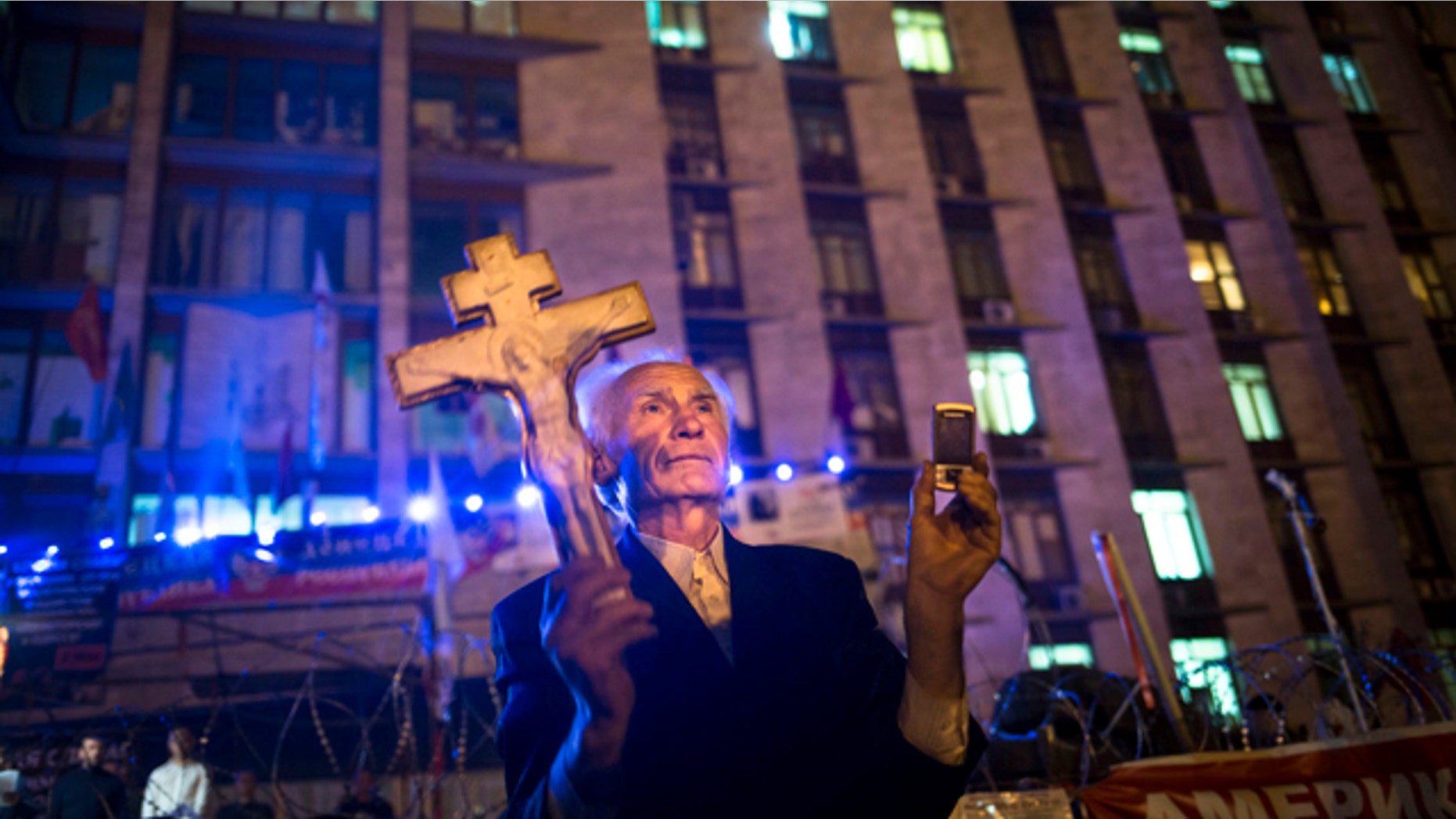 KIEV, Ukraine – Germany's foreign minister is set to visit Ukraine Tuesday to help start talks between the Ukrainian government and its foes following the declaration of independence by two eastern regions.
Frank-Walter Steinmeier hopes to encourage a quick launch of "national dialogue" between the central government and its foes in the eastern Donetsk and Luhansk regions that form the nation's industrial heartland.
Pro-Russian insurgents, who have seized government buildings and clashed with government forces during the past month, held Sunday's referendum, which was rejected by Ukraine and the West as illegal.
About 90 percent of voters backed sovereignty, and the two regions declared independence Monday. The insurgents in Donetsk even asked to join Russia, but the Kremlin has shown no immediate intention to subsume eastern Ukraine following Crimea's annexation.
Instead, Moscow pushed for talks between Ukraine's central government and eastern regions in negotiations on Ukraine's future -- a cautious stance suggesting that Russia prefers a political rather than a military solution to its worst standoff with the West since the Cold War.
The "national dialogue" is a centerpiece of a road map for settling the crisis outlined Monday by the Organization for Security and Cooperation in Europe.
The plan presented by Swiss President Didier Burkhalter calls on all sides to refrain from violence and urges immediate amnesty, talks on decentralization and the status of the Russian language. Russia has welcomed the initiative, which reflects some key demands of insurgents who have denounced the central government as a "fascist junta" bent on trampling on the rights of Russian speakers.
Ukraine's acting Prime Minister Arseniy Yatsenyuk pledged to hold a dialogue with Ukraine's east on Monday, but he gave no specifics.
The Ukrainian government and the West have accused Russia of fomenting the mutiny in the east to derail Ukraine's presidential vote set for May 25 and possibly grab more land following the annexation of Crimea in March.
The insurgents in the Luhansk region said it wouldn't hold the presidential vote.
The interim government in Kiev had been hoping the presidential vote would unify the country behind a new, democratically chosen leadership. Ukraine's crisis could grow even worse if regions start rejecting the presidential election. Dozens of people have been reported killed since Ukrainian forces began trying to retake some eastern cities.