German finance minister reaffirms will to keep Greece in euro under 'justifiable conditions'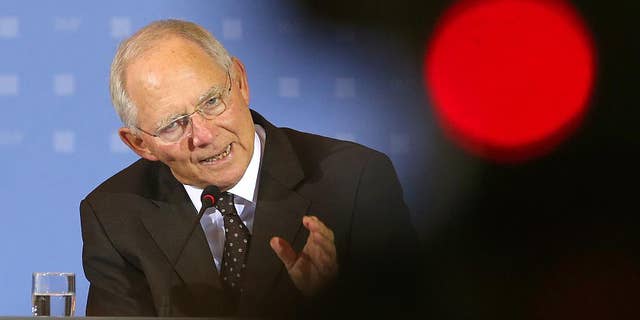 BERLIN – Germany's finance minister says his country will do everything it can to keep Greece in the eurozone under "justifiable conditions."
Eurozone finance ministers will meet on Monday amid slow-moving talks on a deal with Greece's creditors.
Finance Minister Wolfgang Schaeuble told Germany's Frankfurter Allgemeine Sonntagszeitung in an interview published Sunday he doesn't think "everything will be cleared up by then." He said the atmosphere has improved in talks but there hasn't been much substantial movement.
Schaeuble said Chancellor Angela Merkel "knows that we must do everything to keep Greece in the eurozone under justifiable conditions. It must not fail because of us."
Schaeuble said he doesn't have a clear picture of Greece's finances. He added: "Experiences elsewhere in the world have shown that a country can suddenly slip into insolvency."