German court rules that suspected SS guard at Auschwitz unfit for trial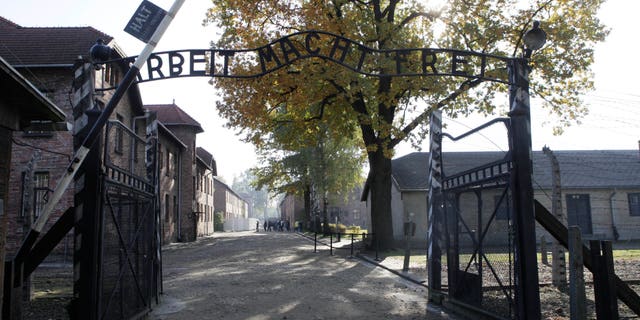 BERLIN – A 94-year-old man deported from the U.S. for lying about his Nazi past is unfit for trial on allegations that he was an accessory to thousands of murders as an SS guard at Auschwitz, a German court said Friday.
The Ellwangen state court said Hans Lipschis is suffering from "worsening dementia" and couldn't be tried. He was charged with 10,510 counts of accessory to murder on allegations he served as a guard at the death camp from 1941 to 1943.
Stuttgart prosecutors said they hadn't yet decided whether to appeal the decision.
The court released Lipschis from custody in December, saying it had "considerable doubt" over his fitness to face trial.
His attorney, Achim Baechle, told The Associated Press that after his release, Lipschis suffered a fall on his return home. He was then operated on, and is now in a nursing home.
"I assume the prosecutors will appeal the court's decision, but I think the decision is absolutely correct," he said.
Lipschis was deported from the U.S. in the early 1980s for lying about his Nazi past when he arrived in Chicago in 1956. He has lived in Germany since.
He has acknowledged being assigned to an SS guard unit at Auschwitz but maintains he only served as a cook and was not involved in any war crimes.
Lipschis is one of 30 or so suspected former Auschwitz guards against whom a special German prosecutors' office in September said it had collected enough evidence to warrant charges.
That office then sent the cases to state prosecutors. Police last week raided nine other suspects' homes and arrested three.
Efraim Zuroff, the head Nazi hunter at the Simon Wiesenthal Center in Jerusalem, said he hoped the Lipschis decision would be a "wakeup call" for other prosecutors to prioritize the new Auschwitz cases.