German court hands ex-chancellor Kohl victory in fight with former ghostwriter over new book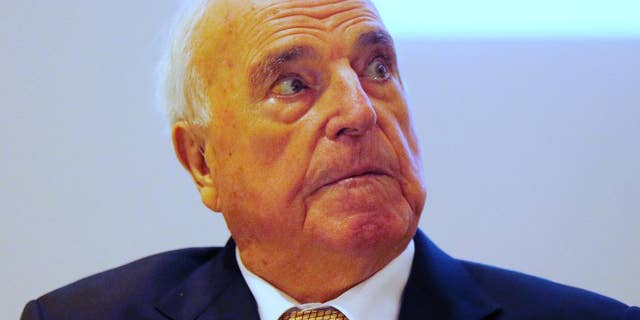 BERLIN – A German court has handed ex-Chancellor Helmut Kohl a victory in his fight with a one-time ghostwriter over his new book.
Kohl's lawyers sought to have 115 quotes from the former leader removed from Heribert Schwan's "Legacy: The Kohl Records."
The quotes come partially from recorded interviews conducted in 2001 and 2002, when Kohl was under pressure in a party financing scandal, and his unflattering comments about other politicians have drawn attention.
Schwan and Kohl worked on several volumes of memoirs, but then parted ways. The Cologne state court said Thursday contracts indicated they had a confidentiality agreement, and ruled Schwan can no longer use most Kohl quotes.
That means the publisher can't deliver anymore books with the offending quotes, but doesn't have to remove existing copies from sale.