German coalition talks appear to break impasse on migrants
Prospective partners in a German coalition government led by Chancellor Angela Merkel may have broken their impasse over migrants' right to bring close relatives to Germany.
Two sides agreed Tuesday that, beginning in August, a maximum of 1,000 relatives should be let in every month, plus those who would be admitted under existing rules for hardship cases, Reuters reported, citing dpa.
Conservatives, especially Merkel's Bavarian allies, did not want to give way to a more generous policy. However, after negotiations, Social Democrat lawmaker Eva Hoegl said her party had ensured that migrants' relatives could enter Germany.
"The SPD has held sway with a good agreement on family reunions," Schulz said.
In 2016, the government decided to suspend family re-unifications for two years for migrants who get "subsidiary protection." That applies to people who are not deemed individually persecuted but in whose home country there is war, torture or other inhumane treatment.
SOCIAL DEMOCRATS IN EAST REJECT PROPOSED GERMAN COALITION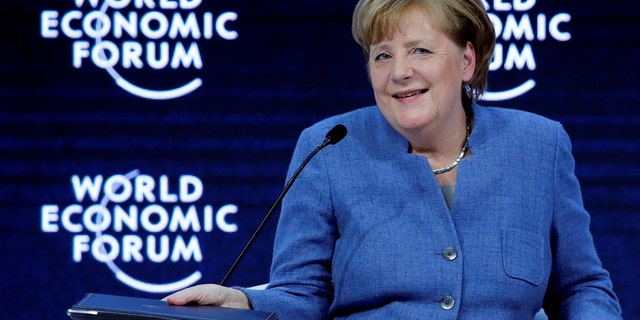 Syrians are the biggest group of asylum applicants in Germany. They are increasingly being granted subsidiary protection rather than refugee status, so they only get the right of residence for a year, although this can be extended.
Even with Tuesday's agreement, several stumbling blocks remain before a coalition government can form. Issues include whether the parties can agree on employment and health policy.
Merkel's fourth term as chancellor is not guaranteed until the SPD's roughly 440,000 members have approved it in a ballot.
The party's leaders are under pressure to win further concessions to reassure members who are deeply skeptical about joining Merkel for a re-run of the "grand coalition" that has ruled Germany since 2013.