A German-born rapper who traded in the life of a MC for a life of terror with ISIS was killed earlier this month in a U.S. airstrike in Syria, multiple news outlets reported Thursday.
The Daily Beast, citing two U.S. officials, reported that Denis Cuspert, aka Deso Dogg, was killed Oct. 17 while traveling in a car with two other people. The website reported that Cuspert was the target of the strike, though he was not considered to be a high-value member of the terror group.
Reuters, citing a U.S. official, reported that airstrike was believed to have taken place on Oct. 16. The discrepancy could not immediately be reconciled.
In February, Cuspert was formally designated as a terrorist by the State Department, a rare step against a European citizen, after he appeared in numerous grisly propaganda videos on behalf of ISIS. In one particularly gruesome video, dating from this past November, Cuspert was seen with other fighters who shot one person and beheaded another. Cuspert was not shown killing anyone, but holds the severed head and announces that the dead were enemies of ISIS.
"That's why they've received the death sentence," Cuspert announced in German on the video.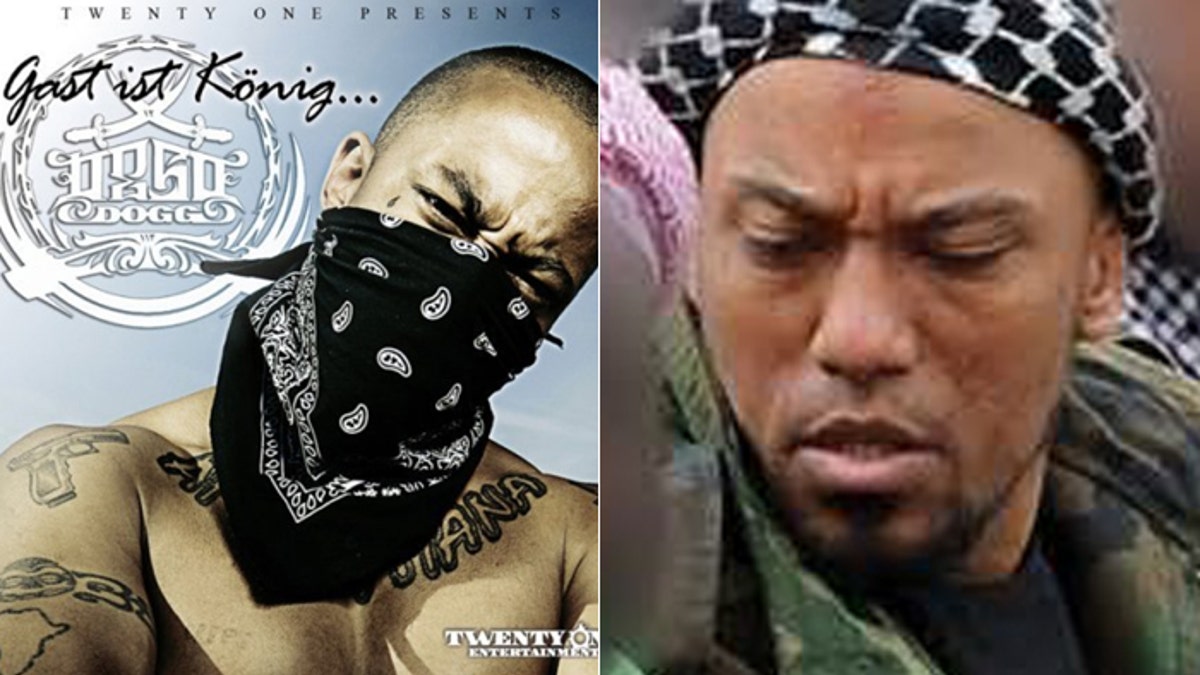 German law enforcement and intelligence officials had long marked Cuspert out as a leader of ISIS' German-speaking contingent.
"Denis Cuspert stands in the focus of security circles because of his essential role for Islamic State," a German law enforcement official told FoxNews.com in February. "He is propagandist of IS."
The son of a Ghanian father who left Cuspert's German mother, he recorded three albums for a Berlin-based gangsta rap label, toured with American rapper DMX and scored a minor hit with "Willkommen in meiner Welt" (Welcome to my World) in 2010.
"Welcome to my world full of hate and blood," went part of the song. "Children's souls weep softly when the black angels sing."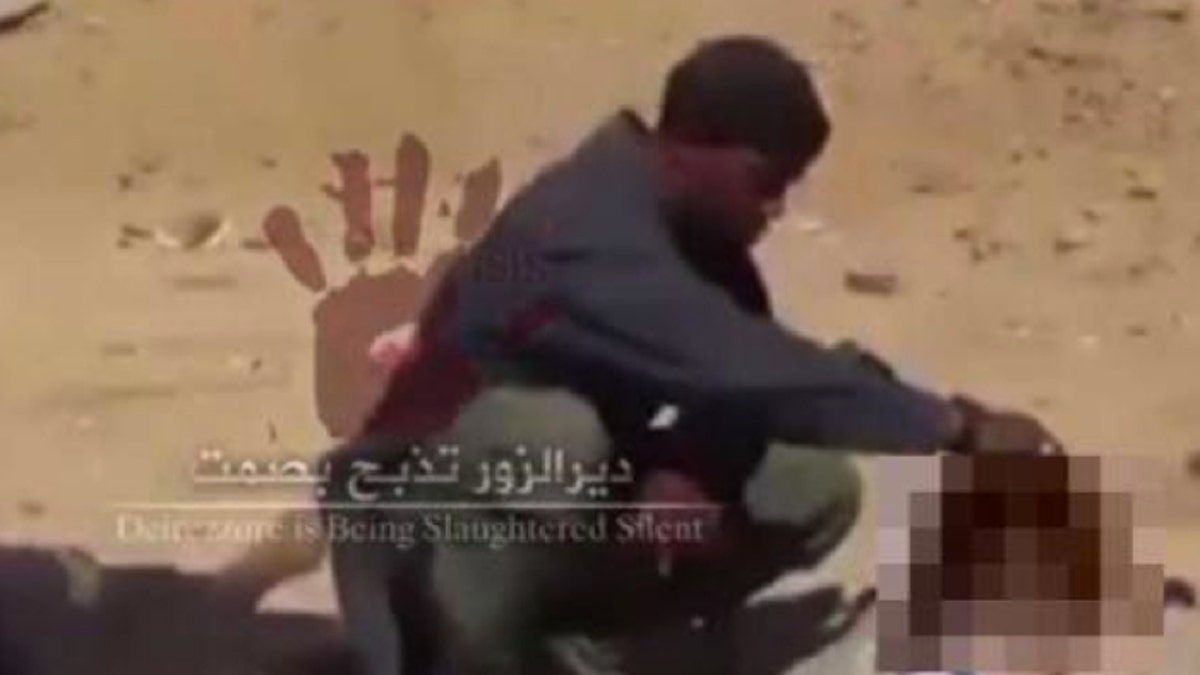 According to a Vice.com report, he converted to Islam in 2010 following a near-fatal car accident. It was then that his music began advocating violent jihad.
In 2011, Berlin prosecutors charged him with illegal possession of weapons after Cuspert appeared brandishing weapons as "Abou Maleeq" in a YouTube video. A police raid on his home yielded weapons and ammunition, and although it did not result in jail time, he was squarely on the radar of German counter-terrorism investigators.
In 2012, Cuspert left Germany for Egypt, before eventually making his way to Syria where he joined Al Qaeda. When Islamic State broke away from the terror group behind 9/11, Cuspert pledged his loyalty to ISIS leader Abu Bakr al-Baghdadi.
"Cuspert is emblematic of the type of foreign recruit ISIL seeks for its ranks," the State Department, using another acronym for the terror group, wrote in February, "individuals who have engaged in criminal activity in their home countries who then travel to Iraq and Syria to commit far worse crimes."
Fox News' Benjamin Weinthal contributed to this report.