Georgieva: UN more inclusive with East Europe woman head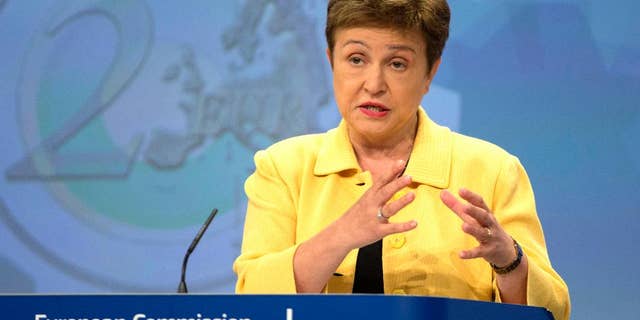 NEWYou can now listen to Fox News articles!
UNITED NATIONS – European commissioner Kristalina Georgieva, a latecomer to the race to be the next secretary-general, says being the first U.N. chief from Eastern Europe and the first woman to be the world's top diplomat would demonstrate the inclusiveness and universality of the United Nations.
But the Bulgarian diplomat and former World Bank vice-president said in an interview with The Associated Press ahead of her hearing in the General Assembly on Monday that it's the skills and determination that she would bring to the job that count most.
"I am very clear in defining directions," Georgieva said. "I look forward with clarity."
She said there was "an element of surprise" when Bulgarian Prime Minister Boiko Borisov asked her to enter the race after dropping the government's support for UNESCO chief Irina Bokova, also from Bulgaria.