George Soros transfers $18 billion to his liberal philanthropic foundation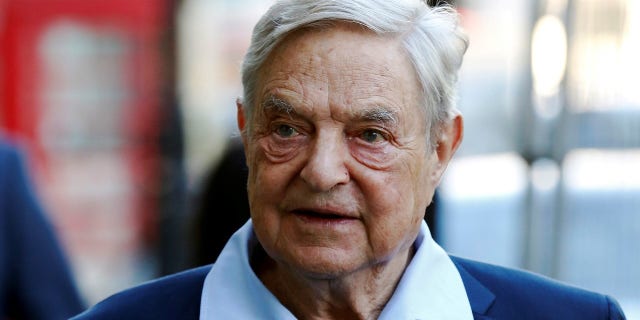 Uber-liberal billionaire George Soros infused "the bulk of his wealth" -- $18 billion -- into his activist charity arm Tuesday, making the philanthropic organization second only to Bill and Melinda Gates' Foundation in U.S. assets and further extending and strengthening Soros' tentacles worldwide.
It's unclear what Soros' group will use the billions of dollars toward. He recently posted on his Twitter page articles about the Open Society Foundations' work in countries including Albania and Macedonia.
But the Hungarian-born heavyweight has spent years investing money to support fiercely liberal, partisan causes in the U.S. and throughout the world.
Soros, 87, has used his stash of money to place his stamp and influence on more than 100 organizations in more than 100 countries, spanning five continents. He's pumped money into Planned Parenthood and the Black Lives Matter movement and contributed $1.4 million to help pass a California law that would make drug possession and minor theft charges misdemeanors.
He started donating money in 1979, however, his form of philanthropy hasn't always gone smoothly.
In Europe, the billionaire's influence has sparked dozens of protests for Soros' alleged meddling in politics. The Hungarian parliament even passed legislation in April that would allow them to shut down the university Soros founded in Budapest. Hungarian Prime Minister Viktor Orban accused Soros of being a political puppet master" that "ruined the lives of tens of millions of people." In return, Soros called the country's government a "mafia state," the Guardian reported.
In Romania, Soros was accused of financing "evil" as leaders launched a campaign against the businessman's interests, the New York Times reported. Campaigns against Soros also erupted in Macedonia, Serbia and Slovakia, some of which have escalated since President Trump was elected in November.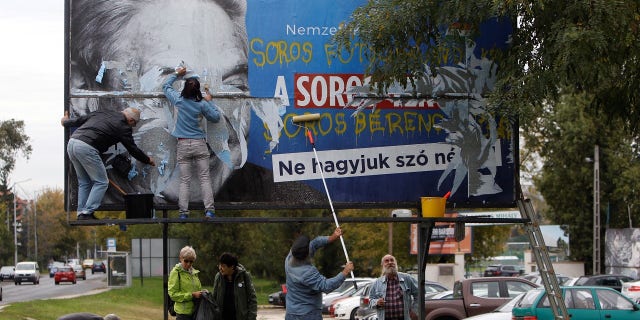 Soros has long been a strong opponent of Trump's, pouring millions of dollars into Democratic presidential nominee Hillary Clinton's campaign during the election.
GOP GOVERNOR HOPEFUL REFUSES TO APOLOGIZE FOR SAYING GEORGE SOROS HAS 'HATRED FOR AMERICA'
Soros is expected to transfer another $2 billion to his foundation in the years ahead, The New York Times reported.
The $18 million transfer makes Soros' organization one of the largest philanthropic nonprofits in the world, the Wall Street Journal reported. The funds amounted to more than three-quarters of Soros' fortune. His net worth is $23 billion, according to Forbes.