Gbagbo ally says I.Coast leader insincere on reconciliation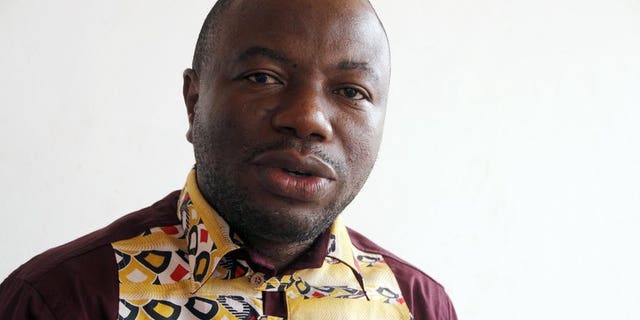 ACCRA (AFP) – A top ally of ex-Ivory Coast president Laurent Gbagbo on Monday accused the country's new leader of being dishonest in his efforts to heal divides two years after a brutal civil conflict.
Gbagbo loyalist Damana Adia Pickass captured global media attention when he seized the piece of paper with results from Ivory Coast's fiercely disputed 2010 presidential election and tore it up in front of journalists as the tally was being read out for the first time.
Gbagbo's refusal to accept defeat to current President Alassane Ouattara in that poll sparked fighting that killed an estimated 3,000 people.
Adia Pickass fled to Ghana amid the violence.
He told AFP that Ouattara's efforts to ease the country's still fierce political rivalries were superficial.
"He's not shown that he's honest (or) sincere in this dialogue," said the staunch supporter of the Ivorian Popular Front (FPI), Gbagbo's party.
"We want all the political prisoners to be released," Adia Pickass said, adding this would be a key step in Ouattara proving his sincerity.
Several top Gbagbo aides and FPI heavyweights remain behind bars.
Adia Pickass pointed to the arrest last month of FPI youth leader Justin Koua as evidence of the Ouattara government choosing punishment over reconciliation.
"We see a kind of justice of winners," Adia Pickass said. "It's only one side that is under judgement."
Adia Pickass is facing an arrest warrant in Ivory Coast, but said he does not trust the courts there to give him a fair trial.
Adia Pickass, who had been Gbagbo's representative on the electoral commission through the 2010 polls, is one of several of his loyalists living in exile in neighbouring Ghana.
Another Gbagbo loyalist, Justin Kone Katinan, the ex-president's spokesman and former budget minister, will learn on August 5 whether he will be extradited from Ghana to Ivory Coast for economic crimes allegedly committed during the post-election crisis.
FPI supporters have repeatedly accused Ouattara of not doing enough to reconcile the rival camps.
Ouattara allies reply that Gbagbo loyalists continue to be involved in sporadic armed attacks across the west African nation and attempts to destabilise the regime.
FPI supporters have also demanded Gbagbo's release from the International Criminal Court in The Hague, where he is facing crimes against humanity charges over his role in the post-election crisis.