Gaza Militants Reportedly Fire Rockets at Southern Israel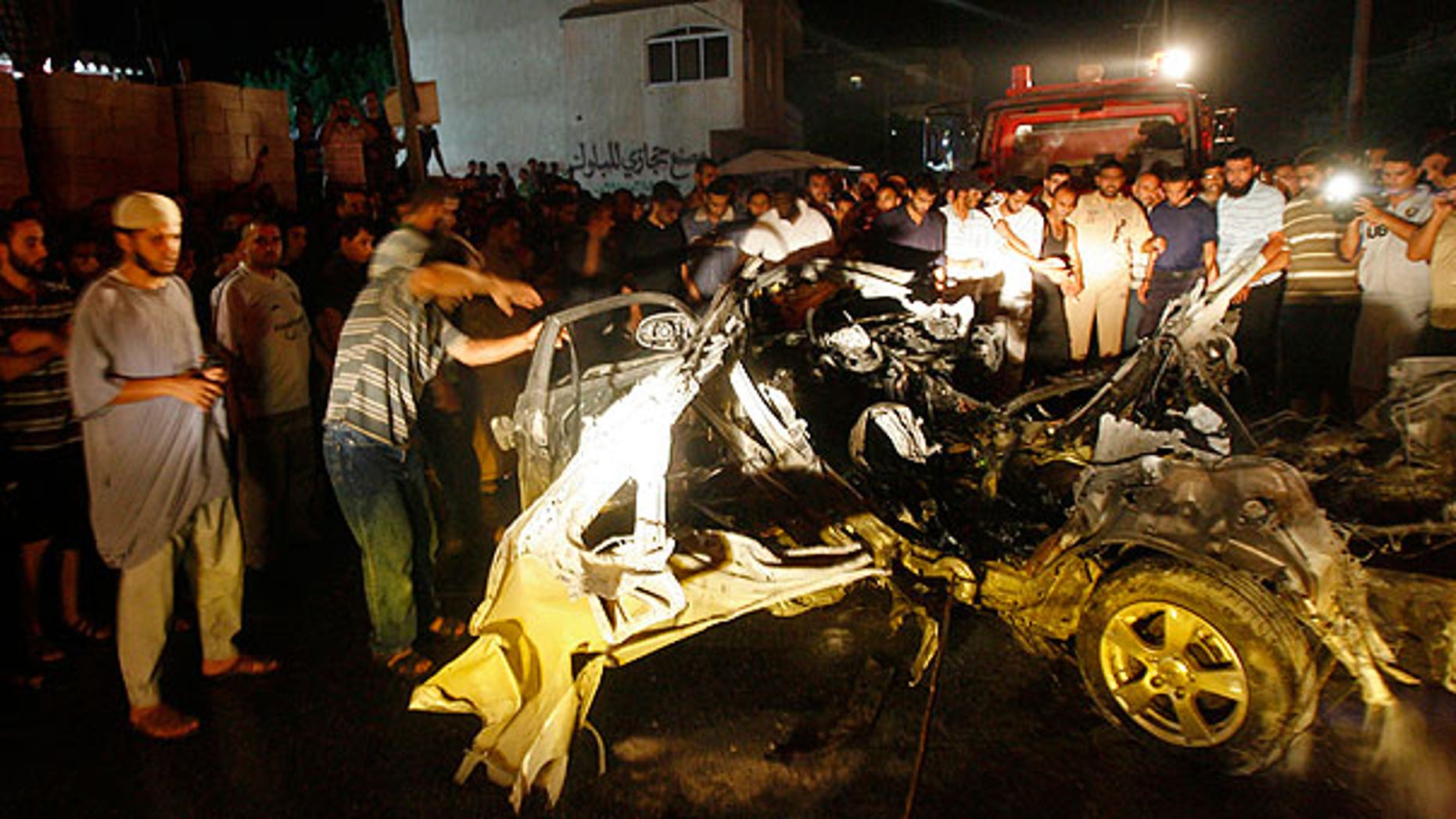 JERUSALEM – Palestinian militants fired rocket barrages that wounded an Israeli baby Wednesday, and Israel retaliated with airstrikes that killed two Gaza fighters.
The new round of violence began last Thursday when gunmen, apparently from Gaza, crossed the border from Egypt and ambushed cars and buses in southern Israel, killing eight people. That was followed by massive Palestinian rocket attacks and retaliatory Israeli airstrikes.
Gaza Health Ministry spokesman Adham Abu Salmia said a member of the Islamic Jihad group was killed Wednesday evening in Israeli airstrikes. The Israeli military said "aircraft targeted a terrorist squad that fired rockets into Israel."
Israeli aircraft killed another Islamic Jihad fighter before dawn on Wednesday, Hamas security officials said. The Israeli military said the dead man had smuggled weapons into Gaza and was involved in militant activity in Egypt's Sinai peninsula, near Israel's southern border.
Palestinians fired more than a dozen rockets into Israel Wednesday, sending residents in Ashkelon and elsewhere in the south running for cover. A baby was injured by shrapnel from one of the Palestinian rockets, Israel's rescue service said.
Israeli media reported that security forces sent reinforcements to the area. A music festival that was to be held in the southern city of Ashkelon was canceled, conforming with military recommendations against large gatherings in tense security times, the military said.
Also Wednesday, Israeli defense officials said Israel gave Egypt the results of an initial military probe into the deaths of Egyptian police officers during fights between Israeli soldiers and militants Thursday.
Egypt threatened to recall its ambassador while in Cairo, and protesters surrounded the Israeli Embassy Saturday and tore down the Israeli flag replacing it with an Egyptian one.
The officials said video filmed from a helicopter during the fighting shows soldiers didn't shoot toward locations near the Egyptian positions even after they came under attack from missile attacks and sniper fire from militants there.
The head of Israel's southern command is heard in military radio transmissions ordering soldiers not to shoot in the Egyptian's direction, the officials said.
The officials, who spoke on condition of anonymity because they are not allowed to speak with the media, did not explain how the preliminary report addresses how the police officers died.
Three militants killed were Egyptian, including one that had escaped from an Egyptian jail during the chaos surrounding the recent ouster of longtime Egyptian leader Hosni Mubarak, they said.