Gaza militants launch big rocket salvo at Israel, endangering cease-fire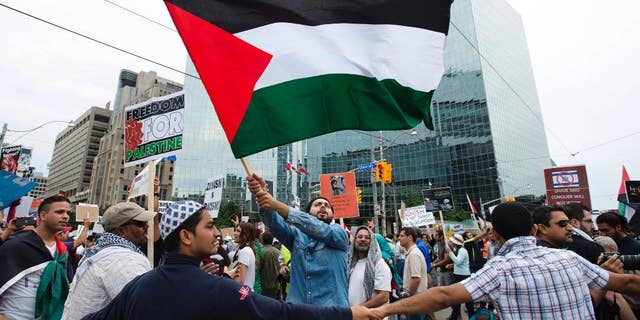 JERUSALEM – Palestinian militants have launched a big rocket salvo at Israel, endangering a unilateral cease-fire.
The Israeli military says seven rockets were fired at southern Israel early Sunday. It says two were downed by Israel's Iron Dome air defense system and five fell in open areas.
The military also announced the 43th fatality of its 20-day campaign in the Gaza Strip, aimed at ending rocket fire against Israel and destroying a sophisticated network of cross-border tunnels. Barak Refael Degorker, 27, died in fighting Saturday "in the vicinity" of the strip, it said. No other details were available.
The developments came as Israel accepted and Hamas rejected a 24-hour extension of a humanitarian cease-fire meant to remain into effect until midnight Sunday (2100 GMT).
1,047 Palestinians have died in the Gaza campaign.