Gay Couples Now Allowed To Marry In Brazil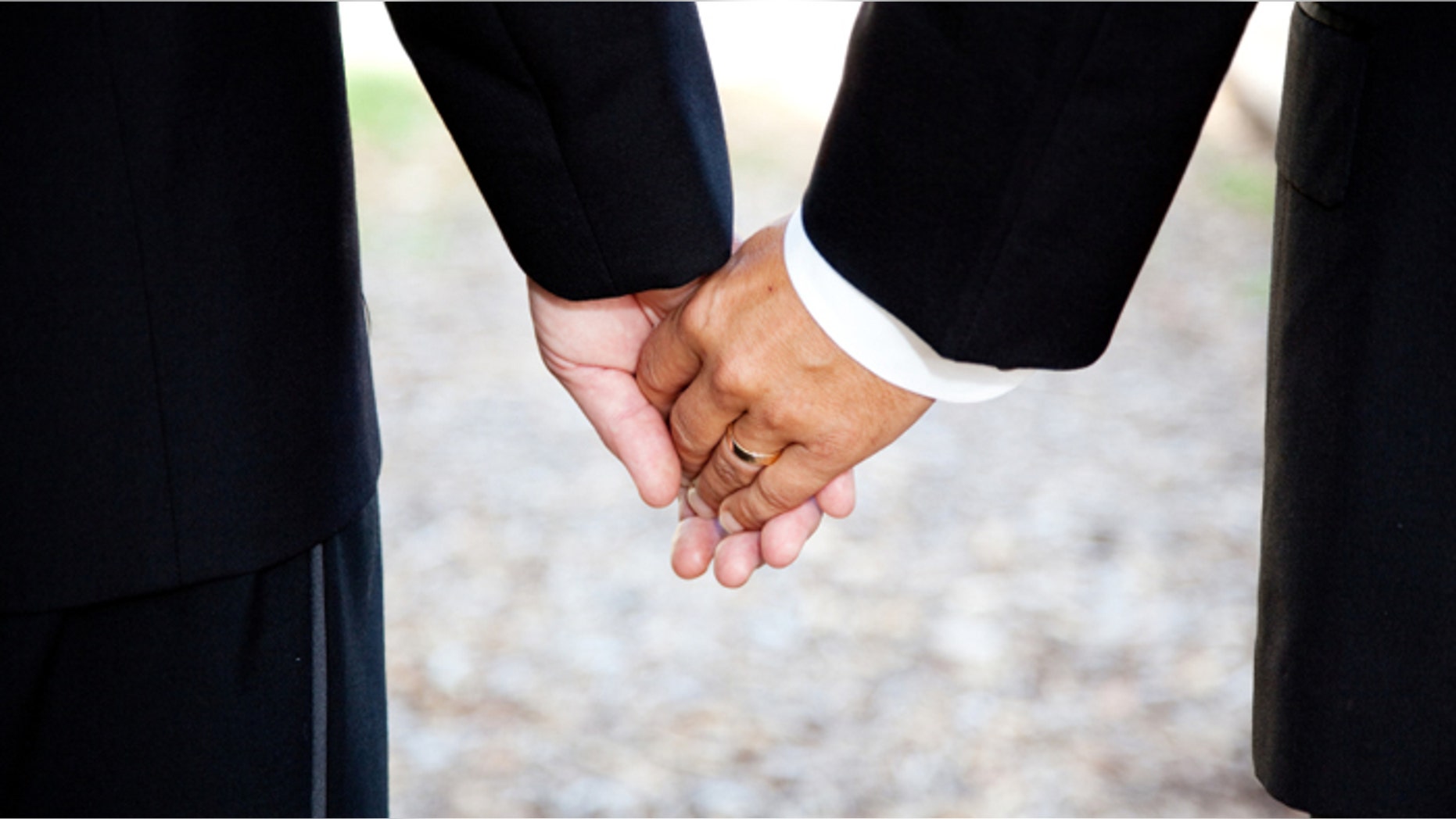 A decision by the council overseeing Brazil's judiciary is opening the way for gay couples in Latin America's largest country to marry.
The 15-member panel ruled Tuesday that notary publics cannot refuse to perform same-sex marriage ceremonies — effectively legalizing gay marriage.
The decision follows legislation in two neighboring countries, Argentina and Uruguay, that have passed bills authorizing same-sex marriage in recent years. Worldwide there are 14 countries currently allowing the practice.
Brazil's National Council of Justice based its decision on a 2011 Supreme Court ruling that recognized same-sex civil unions. The court said at the time that gay couples are entitled to same legal rights as heterosexual pairs when it comes to alimony, retirement benefits of a partner who dies and inheritances, among other issues.
Those opposed to the council's ruling can file an appeal with the Supreme Court.
Fourteen of Brazil's 27 states so far have legalized same-same marriages.
Efforts in Congress to approve a bill legalizing gay marriage across the nation have been thwarted by conservative evangelical legislators.
Gay rights movements cheered the council's decision.
"It is a major step that will ensure equality among heterosexual and homosexual couples," Carlos Magno Fonseca, president of the Brazilian Lesbian, Gay, Bisexual and Transgender Association told reporters.
Last year, 1,277 same sex couples registered such civil unions with notary publics.
Based on reporting by The Associated Press.
Follow us on twitter.com/foxnewslatino
Like us at facebook.com/foxnewslatino