Gates, China Say Stronger Military Ties Needed To Avoid Conflict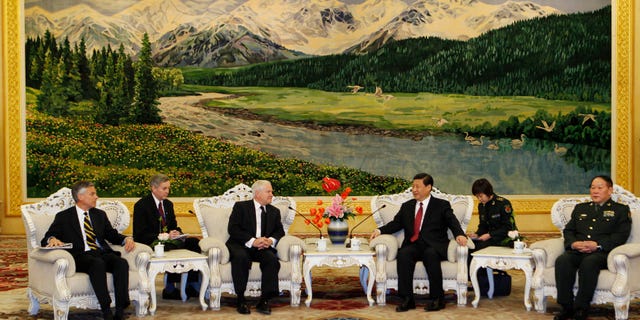 Defense Secretary Robert Gates and Chinese Defense Minister Liang Guanglie agreed on Monday that stronger military ties were needed to avoid conflict between the two world powers.
Gates is currently in China on a bridge-building trip prior to Chinese President Hu Jintao's visit to the United States for a Jan. 19 meeting with President Obama, Reuters reports.
Chinese and U.S. military relations were strained for much of last year after Obama proposed a sale of $6.4 billion in weapons to Taiwan, the self-ruled island China deems an improper breakaway to their governance.
"We are in strong agreement that in order to reduce the chances of miscommunication, misunderstanding or miscalculation, it is important that our military-to-military ties are solid, consistent and not subject to shifting political winds," Gates said to reporters after meeting with Guanglie.
Click here to read more on this story from Reuters