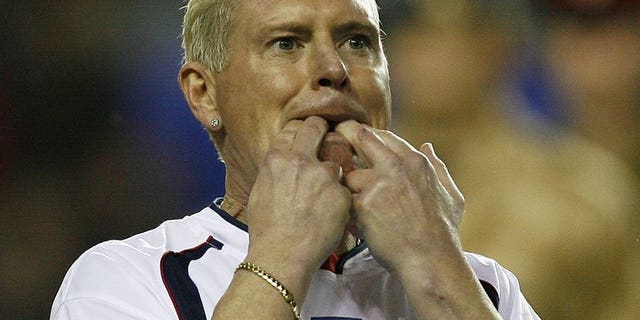 LONDON (AFP) – Troubled former England star Paul Gascoigne will appear at a court in Stevenage on Monday to face two charges of common assault following an incident at a railway station.
The former midfielder, 46, will also face charges of drunk and disorderly relating to an incident which occurred on July 4 at Stevenage rail station in Hertfordshire.
The ex-Newcastle United and Tottenham star was arrested after officers were called to the station at about 2130GMT and was later released on police bail.
Reports at the time claimed Gascoigne's ex-wife Sheryl and a security guard at the railway station were the victims of the assault.
Gascoigne, who received treatment for alcoholism in an American clinic earlier this year, has said he wanted to "get back to reality" after the latest health scare in his battle.
He told ITV1's Daybreak in March: "I didn't ask to be an alcoholic, but I must admit I worked on it. I went to any lengths to get my drink, I'll go even further to stay sober."