Gas explosion in Russian apartment building kills 6, including 2 children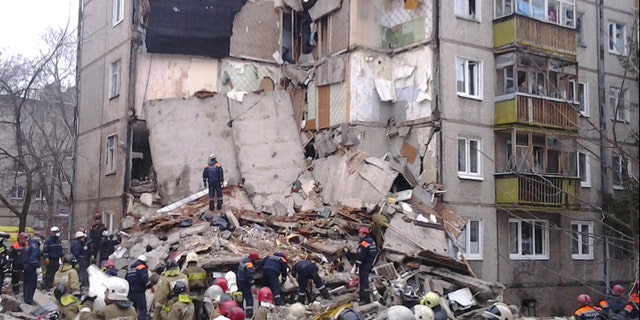 NEWYou can now listen to Fox News articles!
An explosion of natural gas in a five-story apartment building in a central Russian city has killed at least six people, including two children, and injured nine others, the emergency services said.
The explosion before dawn Tuesday in Yaroslavl, a city 250 kilometers (160 miles) northeast of Moscow, destroyed five apartments and damaged 20 others in the building, the emergency services said.
All residents of the building were evacuated, a total of about 130 people. It was unclear whether all residents had been accounted for or whether any were missing.
Most apartment buildings in Russia are supplied with natural gas for cooking. The cause of Tuesday's explosion was under investigation.