Furor Over Picture Depicting Suicide Bombing in Britain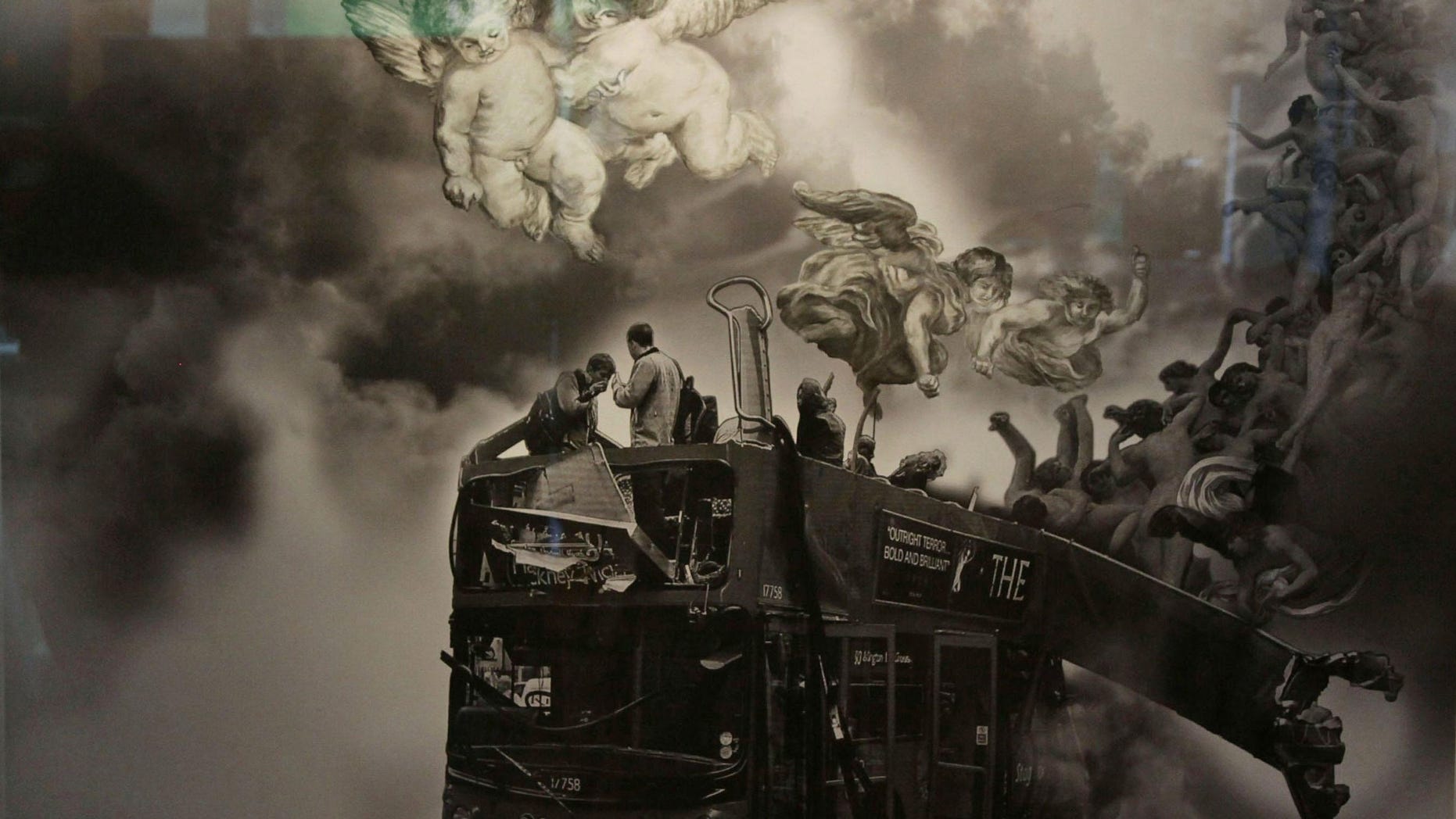 The work of British Muslim artist is reportedly creating a firestorm of protest after it featured images from a London terror attack showing an annihilated bus with the chilling message: "Outright terror…bold and brilliant" inscribed on the side of the bus.
According the U.K.'s The Sun newspaper Mark Sinckler's image entitled the 'Age Of Shiva' depicts a double-decker London bus ripped apart and four hovering angels, the number of Al-Qaeda attackers responsible for the July 7, 2005 terrorist attacks.  Alongside the bus are what appears to be souls, possibly victims, being guided to heaven.
Sinckler's picture which was sold for about $5,500 is being displayed a mile from where a suicide bombing took place at a London gallery in the trendy Soho district.  The former graffiti artist is being accused of trying to profit from terrorism, reported The Sun.  The 3 ft. image now sits in the window of the Marks & Stencils gallery, according to the paper.
Organizers tried to stem rising fury by promising profits from prints of the terror image will go to a 7/7 memorial fund.
But George Psaradakis, 54, a bus driver who survived the July 7, 2005, attack, Friday night called for the picture to be removed, according to The Sun.