Funeral held for killed Palestinian in Gaza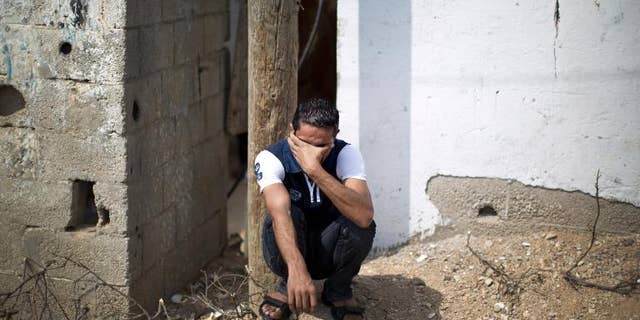 Gaza City (Palestinian Territories) (AFP) – Palestinians on Tuesday held the funeral of a Gaza resident killed by the Israeli army the night before, an AFP correspondent said, in an incident human rights groups condemned.
Huwayshel Hawajira, 36, was shot dead by Israeli soldiers in the northern Gaza Strip on Monday evening, Palestinian medical sources said, and taken to a nearby hospital in Beit Hanun.
An Israeli army spokeswoman said soldiers had shot and "hit" two Palestinians in the same area as they tried to cut through the security fence separating Israel from the Gaza Strip.
The second man was wounded and taken in for questioning by the army, a separate Israeli security source told AFP on Tuesday.
The Palestinian Centre for Human Rights, an NGO based in Hamas-ruled Gaza, condemned an "excessive use of lethal force" by the Israeli army, adding artillery shells had also been heard hitting near where the two men were shot.
On August 11, Israeli troops also shot dead a Palestinian on the border with Hamas-ruled Gaza, with the military saying he had been seen behaving suspiciously in an area close to the border fence.