Fukushima nuclear cleanup could take 40 more years as Japan marks 5 years after tsunami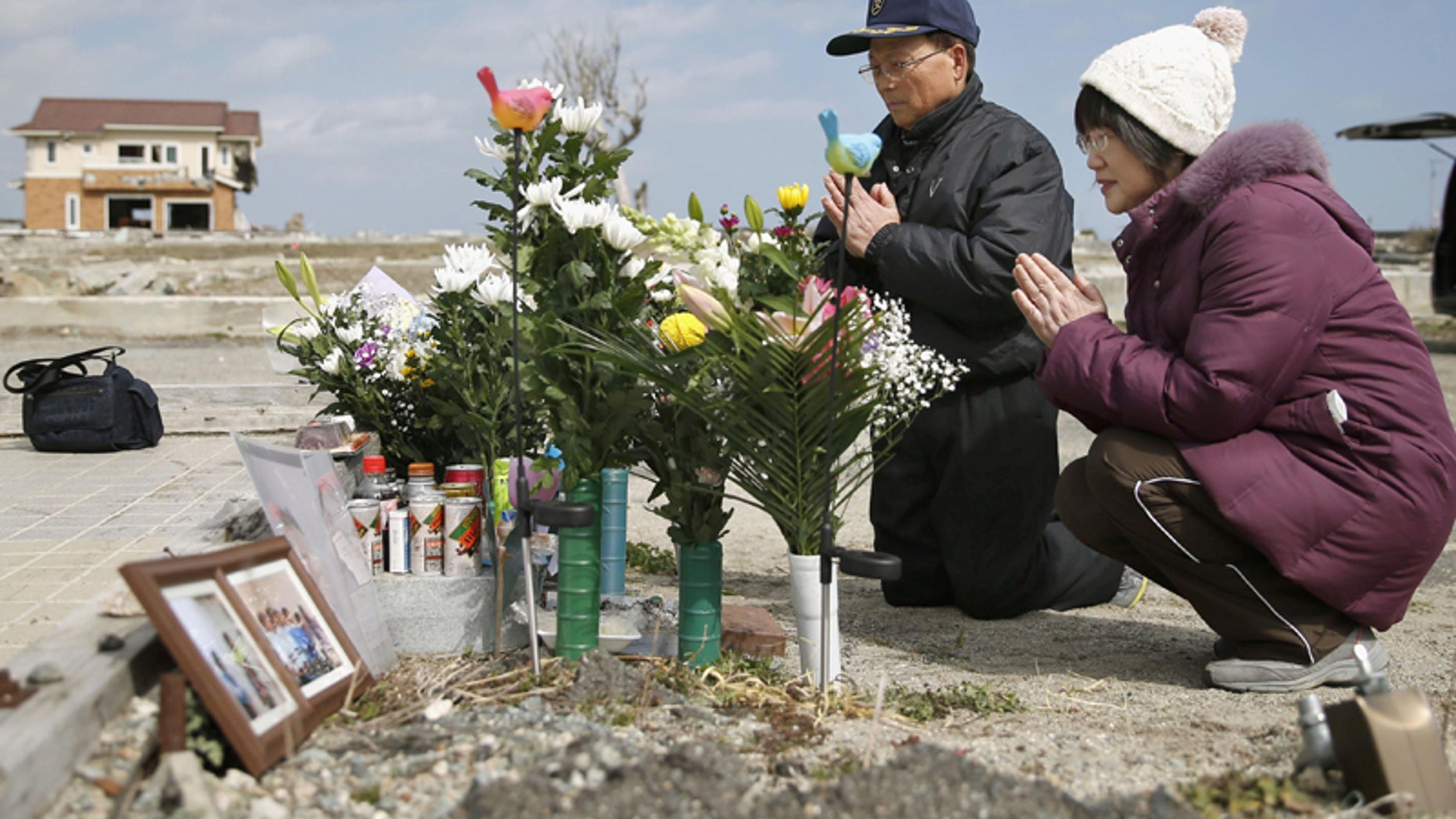 As Japan observed a moment of silence 5 years after an earthquake and tsunami killed more than 18,000 people, the official in charge of clearing out melted fuel at the country's damaged Fukushima nuclear plant said it could take 40 more years to finish the work.
"No one has ever done what we're doing, but 30 to 40 years is a target that we can work towards," said Naohiro Masuda, the head of decommissioning at the plant's operator, Tokyo Electric Power Company (TEPCO).
"There are so many people involved that it would be wrong to alter that deadline on a whim. We've established a goal and need to show ingenuity to reach it, not take the easy way out," Masuda added, according to The Guardian.
Five years on, the most heavily damaged communities from the magnitude-9.0 earthquake have yet to be rebuilt. About 180,000 people are still displaced, including those reluctant to return to homes in Fukushima.
Masuda said since the earthquake, radiation levels have been lowered in and around the plant and progress has been made in containing huge quantities of radioactive groundwater. TEPCO overcame one of its most dangerous challenges in late 2014 with the removal of hundreds of spent fuel rods from a storage pool in a damaged reactor building, The Guardian reports.
"Now it really does feel like the situation is settling down and we can look ahead," Masuda said.
But work on removing the melted fuel hasn't started yet – and Masuda and TEPCO engineers who spoke to The Guardian said they still don't know where it is.
"To be honest, we don't know exactly where the fuel is and have to carry out more studies," Masuda said. "But we do know that the fuel is in a solid state of cold shutdown."
The technology to send robots deep into the reactors bowels – where radiation levels are extremely dangerous – is not yet developed, and two robots designed to negotiate debris inside the nuclear plant's damaged pipes and tunnels stalled last year when they ran into levels of high radioactivity, according to the newspaper.
A roadmap from the Japanese government envisions fuel removal to start in 2021 and end 30 to 40 years later, with a total cost of nearly $20 billion.
Still, some critics are skeptical that the work could get done even that soon.
"The idea that fuel debris removal will begin in 2021 is not realistic – it's just not going to happen," Shaun Burnie, a senior nuclear specialist at Greenpeace Germany, told The Guardian. "The roadmap is based on political considerations, not technical ones.
Towns and villages surrounding the plant – which have turned into seas of black bags containing soil and other low level radioactive waste from the area – are also taking time to be built back up.
Authorities in that area report that more than 40 communities are still not yet decontaminated, The Guardian reports.
In northern Japan Friday at 2:46 p.m., the time the earthquake struck offshore, some teared up as they held hands or bowed their heads in prayer while sirens sounded. Japanese Emperor Akihito, Empress Michiko and Prime Minister Shinzo Abe, all in formal wear, led a ceremony in Tokyo attended by officials and survivors.
"Many of the people affected by the disaster are aging, and I worry that some of them may be suffering alone in places where our eyes and attention don't reach," Akihito said. "It is important that all the people keep their hearts together so that not a single person still in difficulty is overlooked and they can return to normal life as soon as possible."
Much of the disaster-hit Tohoku coast remains empty except for huge mounds of dirt that are raising the ground to minimize the risk of future tsunami before any rebuilding.
Abe acknowledged that many people are still struggling, but said "reconstruction is steadily making progress, step by step, with housing being rebuilt and jobs regained."
His Cabinet approved on Friday a new $57 billion five-year reconstruction plan through 2020 to speed up construction of public housing for evacuees, and for medical care, infrastructure, tourism promotion and other projects.
At a Buddhist temple in the tsunami-ravaged city of Rikuzentakata, memorial prayers were offered for the more than 1,700 residents who perished, including about 200 whose bodies were never recovered.
"The best thing would be for things to go back as they were, but of course that's not how the world works," said 37-year-old Tadayuki Kumagai, who lost his parents. He considers himself fortunate, because their bodies were found.
"Even if it's impossible to go back to the way things were before the disaster, everyone hopes that living standards will at least come closer to what they were," he said. "I think that's what rebuilding means."
Housing is an acute problem, with some still in temporary quarters, said Zuishu Sugawara, the temple's chief monk. Forty-seven members of the temple are among the missing.
"In form, perhaps reconstruction might happen, but in terms of recovering from the scars of the heart..." he said, pausing. "I think there are some who might never heal."
Early in the day, a handful of people paid respects in the town of Minamisanriku at the skeletal remains of the former disaster prevention center, where 43 workers died as tsunami waves engulfed the three-story building.
Masaki Kamei, a doctor from Tokyo who has been visiting the disaster areas every year, said he senses a change.
"What's different this year compared to last year is fishermen have already gone out fishing by dawn ... and towns are already bustling about going on with their business," he said. "There is an expression: the hammering sound of reconstruction. That's how I feel, I sense the emphasis has shifted."
Still, it seems a long road ahead before the streets of coastal communities will be lined with homes and shops again.
The Associated Press contributed to this report.