Fugitive Catalan chief seeks parliament protection for vote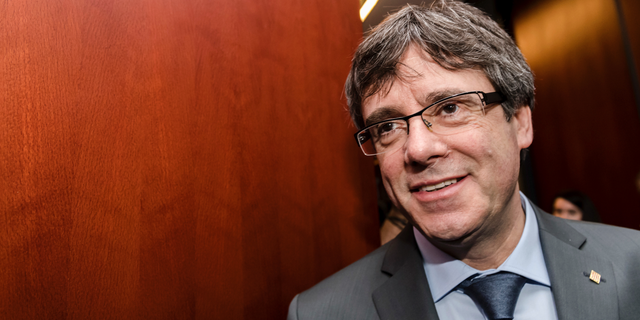 MADRID – Catalonia's fugitive ex-president, Carles Puigdemont, is asking the region's parliament in a letter to guarantee his right to attend a session this week in which he hopes to be re-elected government leader, without being arrested.
Spain's Constitutional Court ruled Saturday that Puigdemont, who fled to Belgium following an illegal declaration of independence last October, must be present in parliament to be chosen as the region's chief in Tuesday's session. A Spanish judge has ordered Puigdemont's arrest on possible rebellion and sedition charges.
The Constitutional Court also said Puigdemont must get court permission to attend the session. Initially, Puigdemont was expected to seek that, but his lawyer said Monday this was unlikely. The lawyer did not rule out Puigdemont's attendance.
The Constitutional Court ruled the session would not be valid if Puigdemont attends without the permit.