Fresh Goma shelling 'kills two'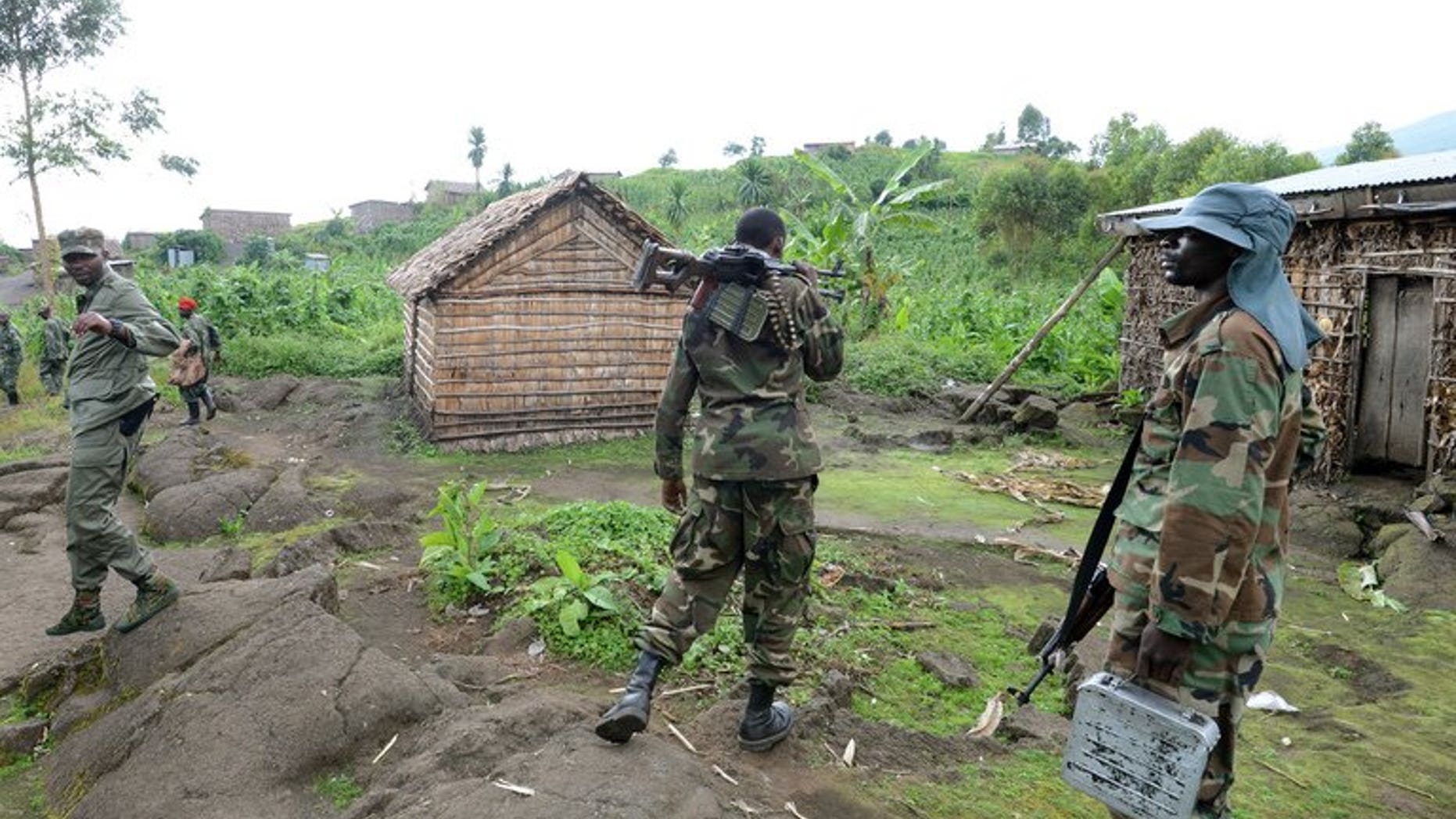 GOMA, DR Congo / North Kivu (AFP) – Shelling killed two people in Goma Saturday, a day after a newly-formed UN force for the first time took on M23 rebels threatening the eastern Congolese city, witnesses said.
It was unclear who fired the shell that smashed into Goma's western neighbourhood of Ndosho, sparking an angry reaction from residents who blocked access to vehicles.
"A shell has just landed on my neighbourhood," Ndosho resident Charles Paluku told AFP on the phone, adding that two people had been reported dead as a result of the explosion.
Another witness speaking on condition of anonymity provided the same death toll and said the shell had struck near Ndosho's Saint-Francois Xavier.
Residents said two other shells were fired in the Goma area Saturday, including one that crashed into the Mugunga 3 camp for displaced people, a few miles west of the city.
There were no immediate reports of any casualties from those shells.
A spokesman for the M23 rebel group accused the Congolese regular army (FARDC) of targeting the Rwandophone community in Goma, the capital of North-Kivu province.
"We condemn this serious crime, this war crime that the FARDC are committing," Vianney Kazarama said.
The M23 was founded by former fighters in a Tutsi rebel group whose members were integrated into the regular army under a 2009 peace deal that they claim was never fully implemented.
Several of its leaders have been hit by UN sanctions over alleged atrocities and the world body has accused Kigali of arming -- and even of commanding -- the rebels.
The group briefly seized the mining hub of Goma last year and only pulled out following a regionally-brokered deal, under which they were supposed to remain in positions several miles outside the city.
Fighting has erupted sporadically since mid-July, ending a two-month lull in the violence, and the rebels moved closer to Goma, arguing that Kinshasa was reneging on its pledge to hold direct talks.
The group has threatened to recapture Goma but UN forces, including a 3,000-strong intervention brigade with a robust mandate, have moved in to create a security zone around Goma.
Following a fresh deadly bout of fighting that erupted on Wednesday, the UN brigade formed to eradicate armed groups in the region launched its first military action against the M23, fighting alongside the FARDC.