French troops protect town near Mali capital to ward off rebels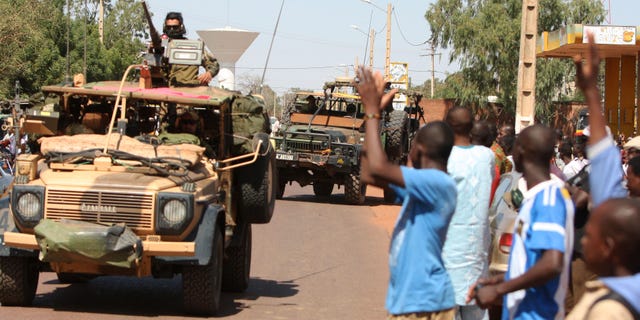 BAMAKO, Mali – French forces have surrounded a strategically important town in Mali as they try to stop Islamist extremists from striking closer to the capital.
A French official says troops are trying to cut off the rebels' supply lines into Diabaly (JAH'-bah-lee), a garrison town they have held since Monday.
Meanwhile, Mali's government says its army has chased the Islamists from the central city of Konna. France launched a military intervention a week ago to oust the rebels from power in the north after the rebels took the city.
The United Nations is warning that some 700,000 civilians could be displaced by the fighting. The UN refugee agency says those who have fled already say the rebels are offering "large amounts of money" to civilians to join their fight. The agency also says it has reports of the rebels using child soldiers and abducting people.