French teacher who claimed to be attacked by ISIS supporter made up story, prosecutors say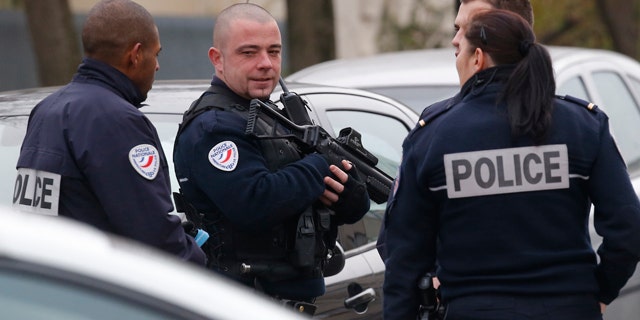 A teacher who claimed to have been attacked Monday by a man associated with the Islamic State terrorist group made up the story, the Paris prosecutor's office revealed.
The attack reported by the teacher set off a manhunt in the northern Paris suburb of Aubervilliers.
Both the Paris prosecutor's office and the local prosecutor said the teacher was being questioned Monday afternoon.
Philippe Galli, the top government official for the Seine-Saint-Denis region where the school is located, told reporters earlier that no children were present at the time, only the teacher and other staff members.
Citing a witness, AFP reported that the teacher apparently claimed his attacker said "This is Daesh. This is a warning." Daesh is the Arabic acronym for ISIS.
France remains under a state of emergency after the Nov. 13 attacks by extremists linked to ISIS that killed 130 people.
The Associated Press contributed to this report.